You're viewing the Christmas Shoebox Appeal information for the Republic of Ireland.
Switch to view Northern Ireland Christmas Shoebox Appeal Information
Our story
Team Hope's Christmas Shoebox Appeal is an annual campaign that delivers gifts straight into the hands of children affected by poverty. Often these shoebox gifts are the only gift that a child will receive at Christmas and the joy that they bring is incredible. Since 2010, with your help, we have delivered over 2.1 million Shoebox gifts to Vulnerable Children across the world.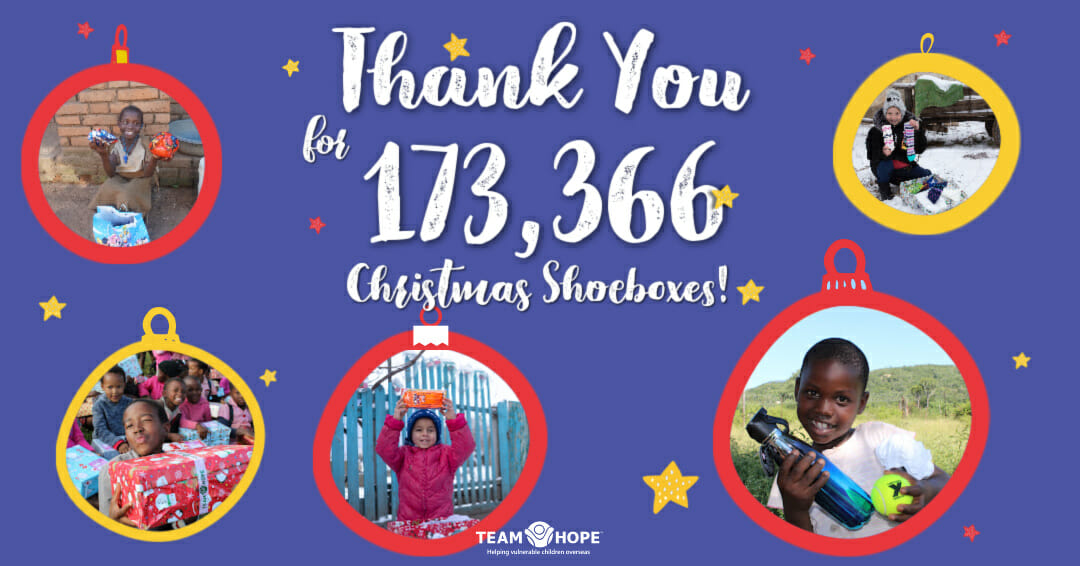 Christmas Shoebox Appeal
With your help, we sent an outstanding 173,366 Christmas Shoebox gifts to children across 12 countries in Eastern Europe and Sub-Saharan Africa.
Ways to give your shoeboxes
Building your Christmas Shoebox at home

Our drop off points have finished collecting your boxes for 2022. Watch this space to see where yours go!

Or click below to take part online until December 23rd!

Build a shoebox online

Using our online box builder and "tell me about yourself" upload feature, you can build and customise a box online. Don't forget to pay your €20 donation to ensure your box gets sent.
Quicklinks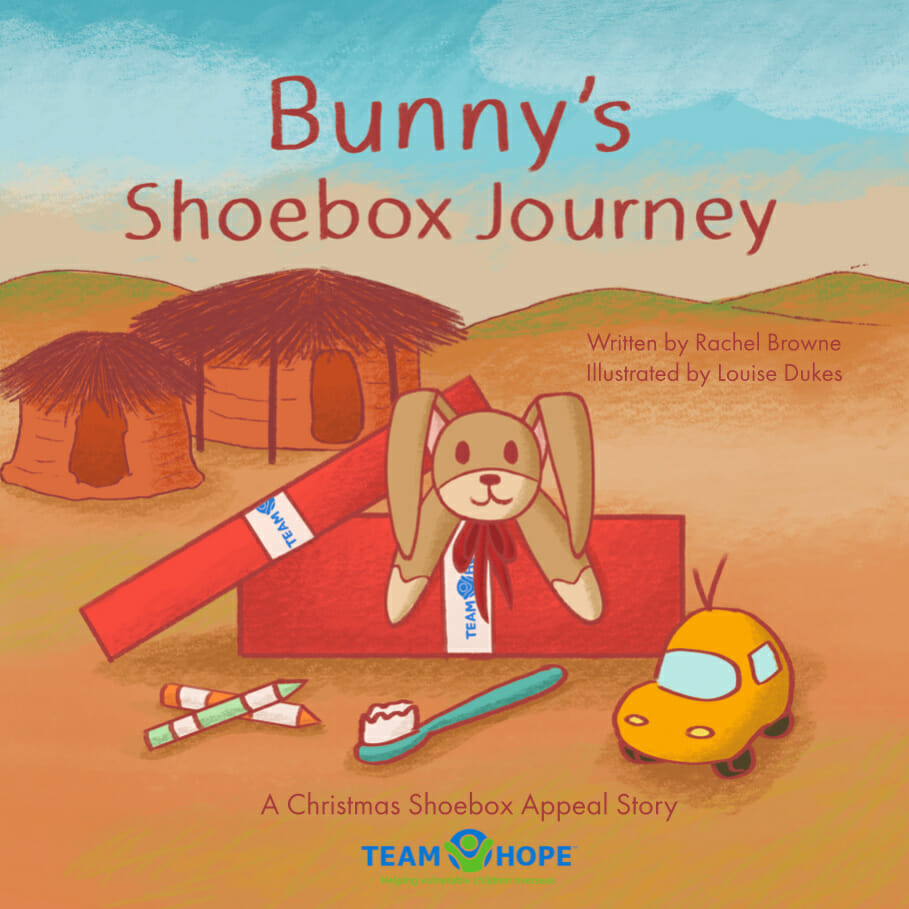 Bunny's Shoebox Journey
Bunny's Shoebox Journey brings the story of the Christmas Shoebox Appeal to life for our smallest learners.
See where you can get your copy!
Resources

We're here to help
You can find all of our downloads and other useful information on our "Resources" page.
Flat pack shoeboxes

Flat pack shoeboxes
Flat Pack Shoeboxes are unavailable for sale in Dealz this year, we look forward to their expected return to stores in 2023!
This year flat pack shoeboxes are available for purchase from Team Hope in bundles of 50 to make it easier for your business/group to take part.
Get involved by using our campaign hashtags #MakeAChildSmile #ChristmasShoeboxAppeal
#EveryBoxCounts