Christmas Shoebox Appeal
How to take part online
Here are some simple steps to follow if you want us to build a shoebox for you. Short for time? You can also just donate the price of a shoebox and we'll do it all for you.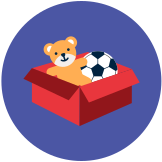 Build a box
Use our fun packing tool to create your own digital shoebox (optional).
Get started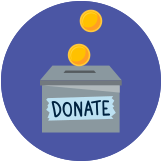 Donate for your shoebox
Finish your shoebox by making your €20 donation or if you'd prefer – you can skip straight to this!
Donate now