Building Up Communities In Kenya
For many years, Team Hope have worked through our partners in Kenya's Machakos County, providing water sources for communities to improve health and income capacity and to help children to go to school and reach their full potential.
Our most recent project is working in an area inhabited by the Kamba community. 50% of the community is made up of children and most families rely on what they grow in their own gardens. However, the land is dry with unreliable rains which can lead to a lack of plentiful food. Children's health suffers as a result of the lack of nutrition, clean drinking water and sanitation.
The groups taking part in this project are primarily children at the local schools and mothers with low incomes, many of whom are also widows.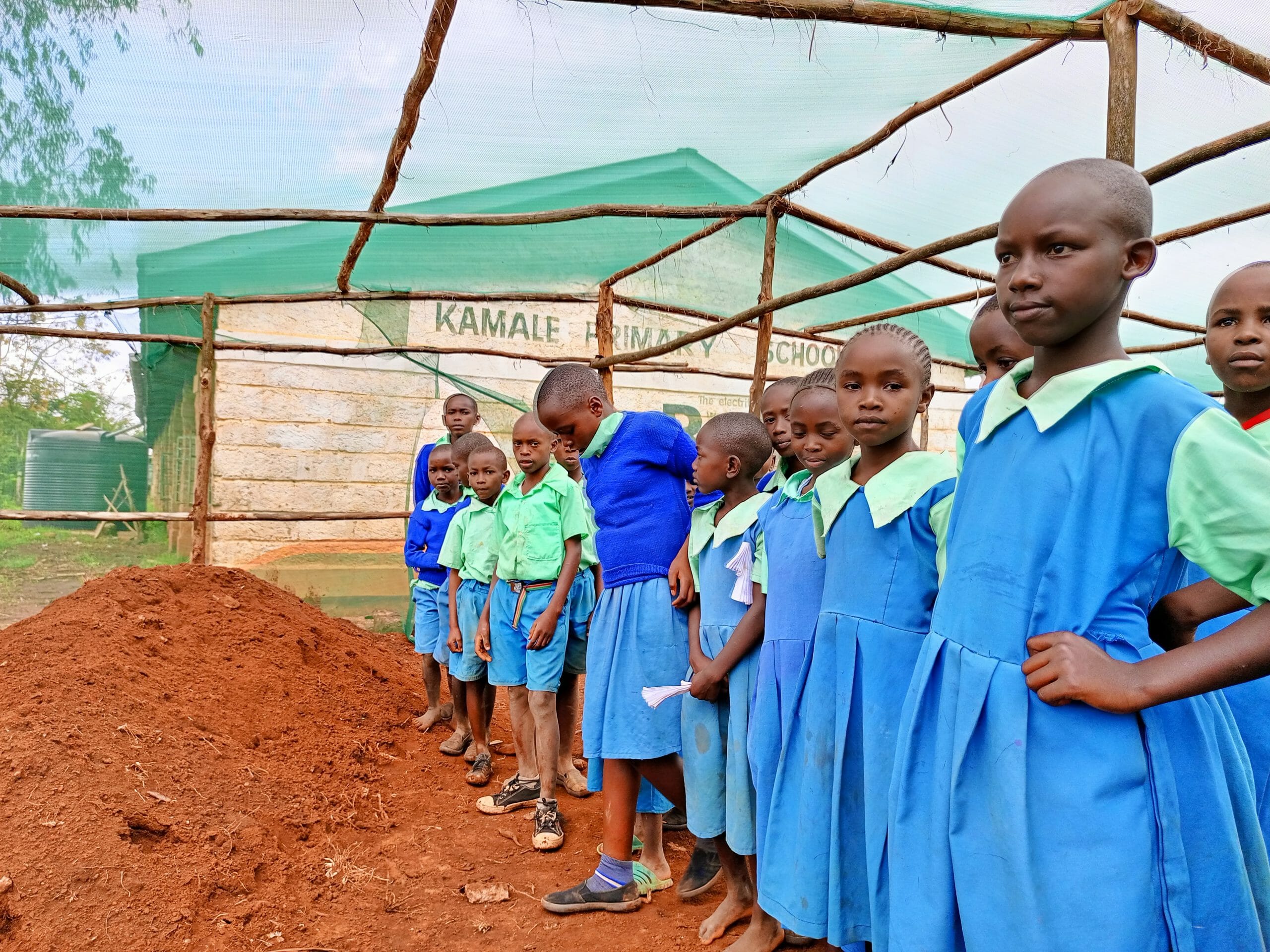 Kiamani School
At the local school we have undertaken the huge project of replacing the old and dangerous toilet block. The old toilet block had cracks in the floor and was virtually unusable. The 106 girls and 9 female teachers would queue for just one toilet and it was both unsafe and unhygienic. Many of the girls had recurring UTI's because of the lack of sanitation.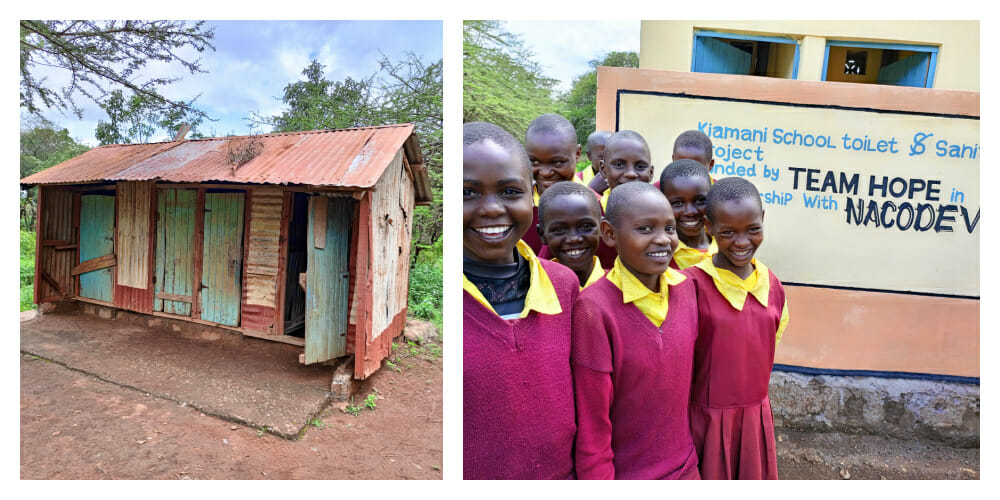 "The construction of the new toilet block for girls at Kiamani primary was a milestone to hygiene and sanitation status after having former toilet condemned due to developing cracks on the floor"
-Deputy Head Teacher, Madam Felister's Kithome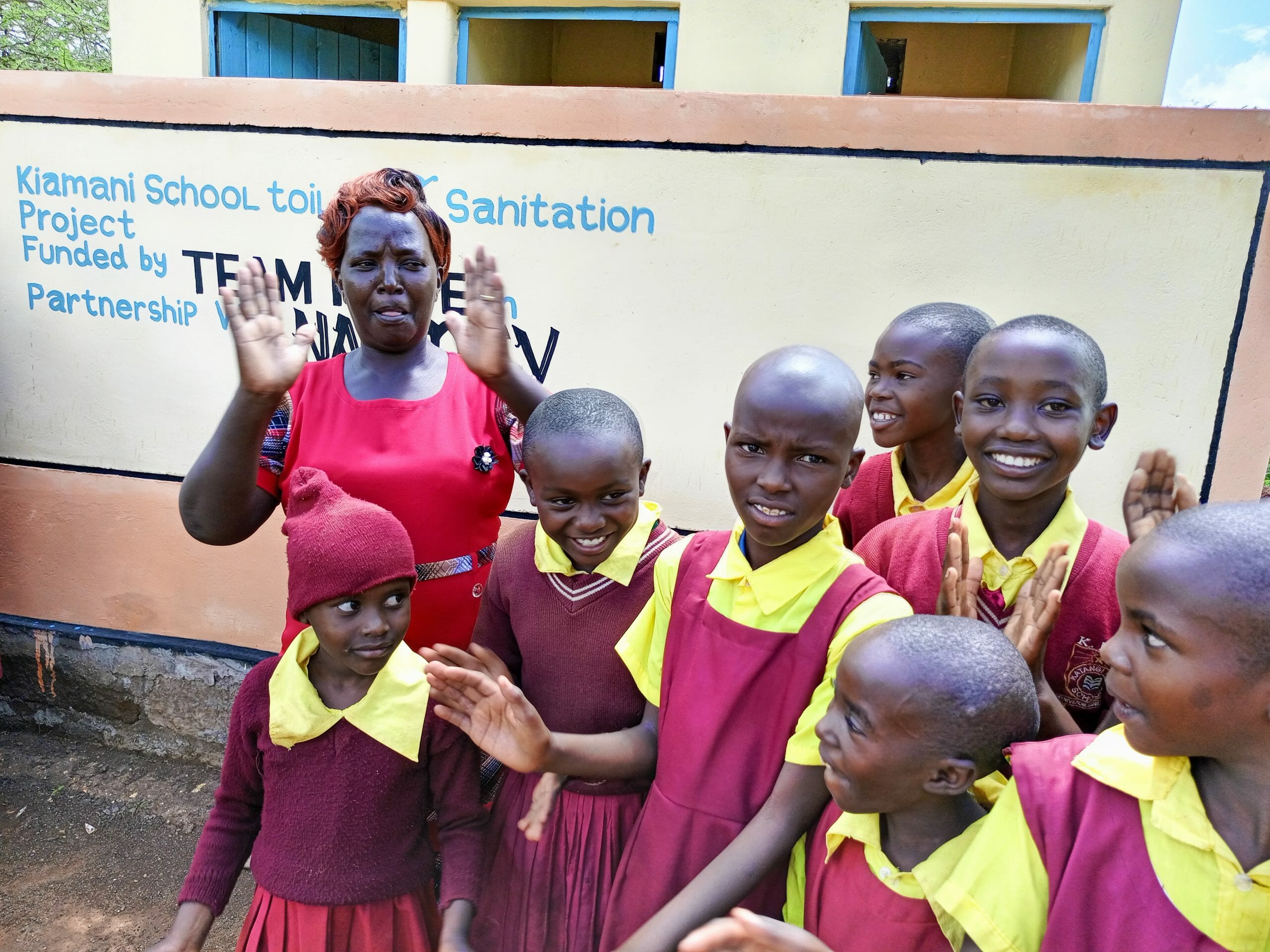 Growing Mango & Citrus Trees
The local school has started an environmental club and the children have been taught how to grow mango and citrus trees. Read about other environmental clubs in this area here. The school have now been given a shade net to help to protect their seedlings. They aim to raise 10,000 seedlings to give to families in the community to help with food security and income.
The school has also been fitted with a 10,000L rainwater collection tank which will provide much needed drinking water as well as increasing health and sanitation for the children. The water collected will also be used to water and grow the school's seedlings.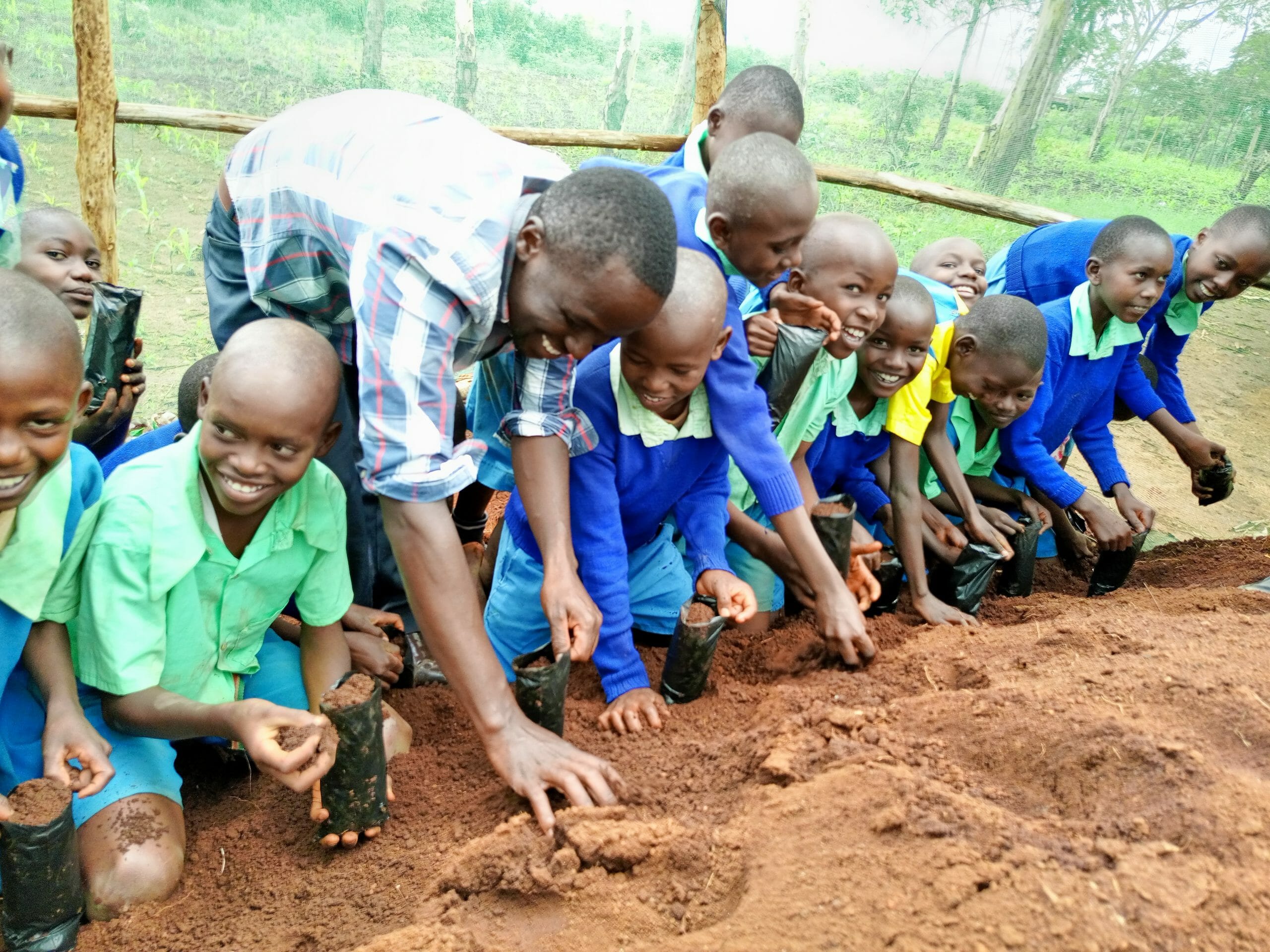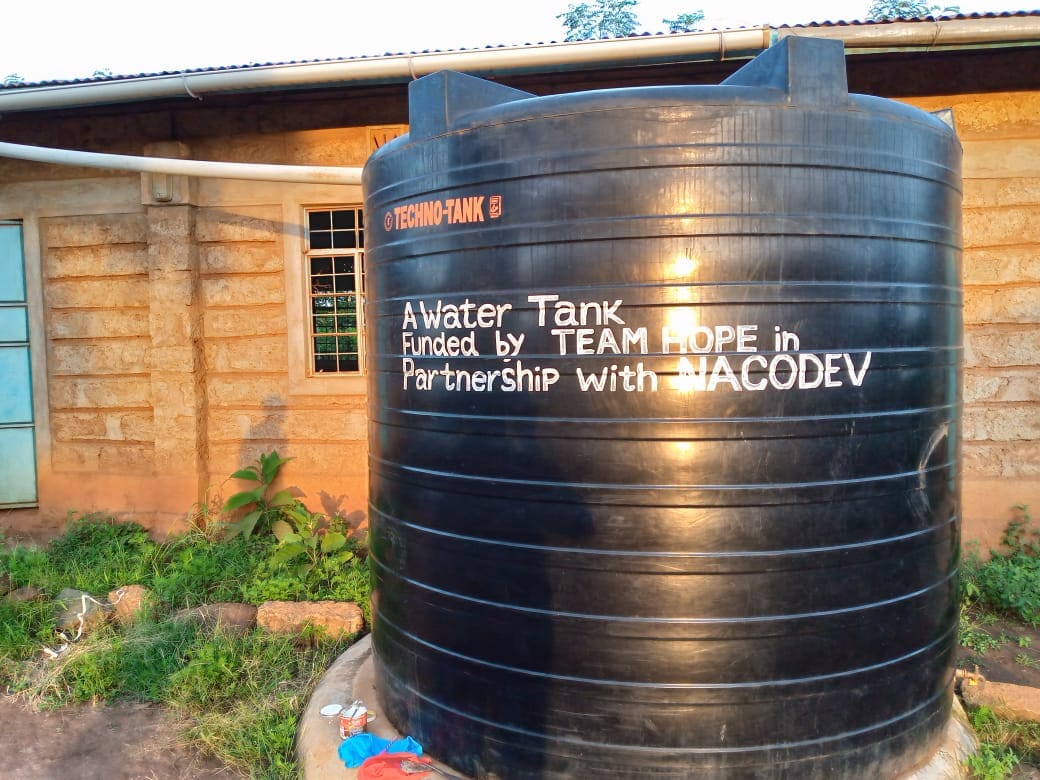 Water Pans
The women involved were trained and equipped with tools to dig a water pan. This large excavated space [pictured below] has already collected and stored rainwater that is used to grow food in their gardens. This will mean that families can grow food all year round, to eat and to sell, making a massive difference to each of their lives.
Both mothers and children were also trained in how to grow trees and crops with new methods of farming that will help them to grow more food despite the lack of rain and the dry ground.
Furthermore, they have also received sanitation training, helping them to keep the water clean and to practice safe sanitation like hand washing and drinking only clean water.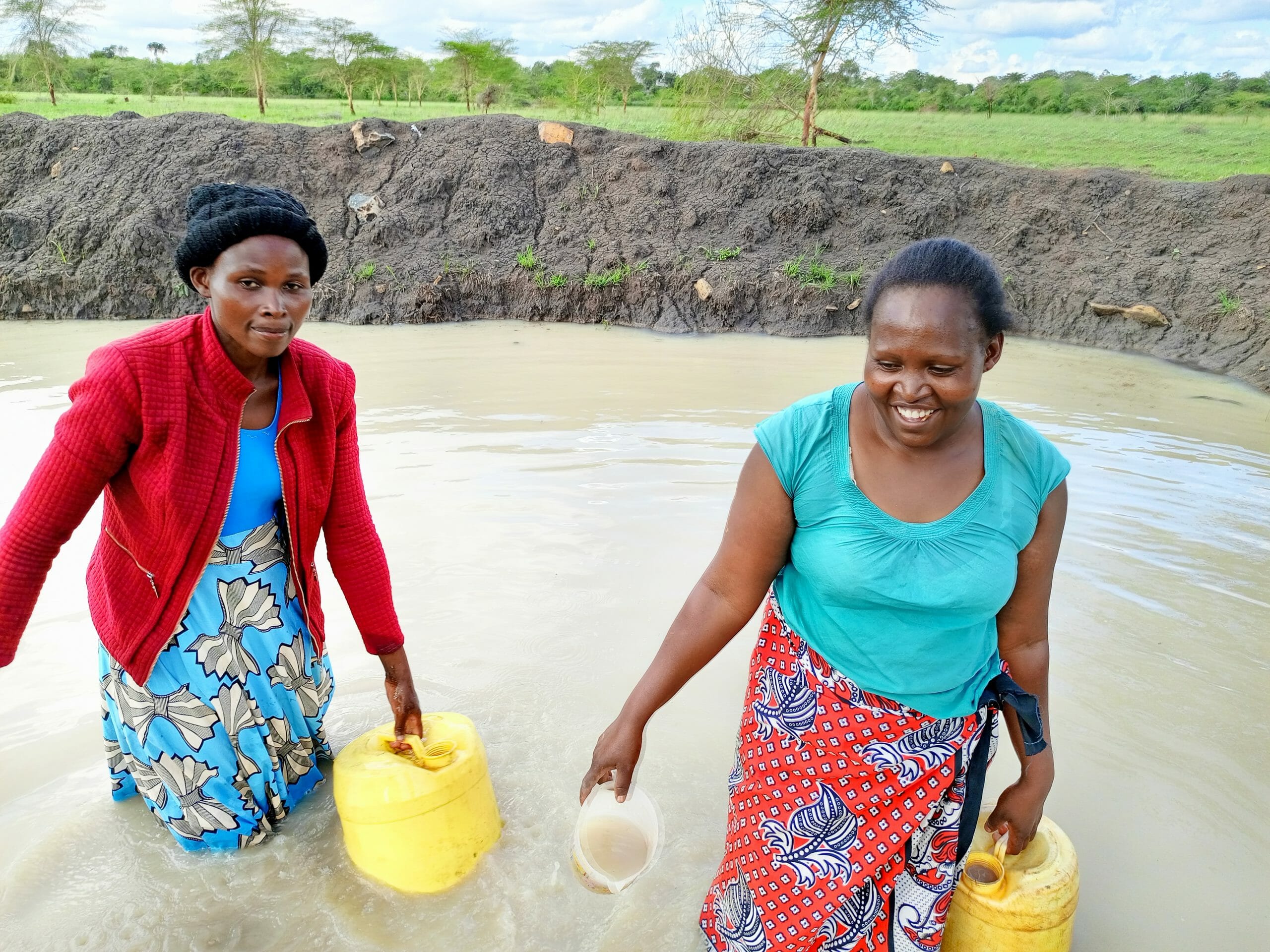 Read about our other projects in schools and communities in Machakos County, Kenya here.
CONSIDER JOINING US IN MAKING THESE LIFE CHANGING PROJECTS HAPPEN.