"This project has turned out to be a lifeline to most of us"
Ambrose Maingi,33, Kamale, Kenya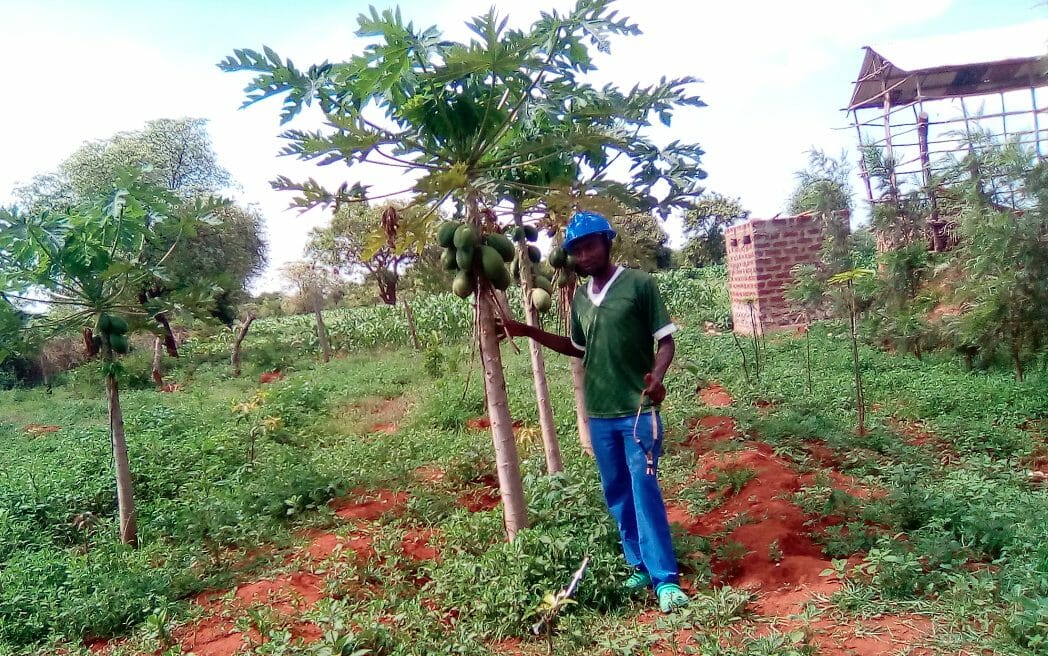 The Kamale region of Kenya is very dry for most of the year, when rain falls it is unpredictable and infrequent. Communities in the Kamale region suffer from a lack of clean water for drinking and cooking and also find it difficult to raise strong livestock and to grow food.
Our Kenyan partners surveyed residents in the 4 villages in the area about their needs and hopes and their relationship with water.
They found that most of the health issues in the area involve typhoid and diarrhoea among other health problems associated with hygiene and sanitation.
Following these surveys our partners designed a project to increase access to safe water for all four villages, to improve the income of local farmers and to improve the health of over 1,000 families over 16 months.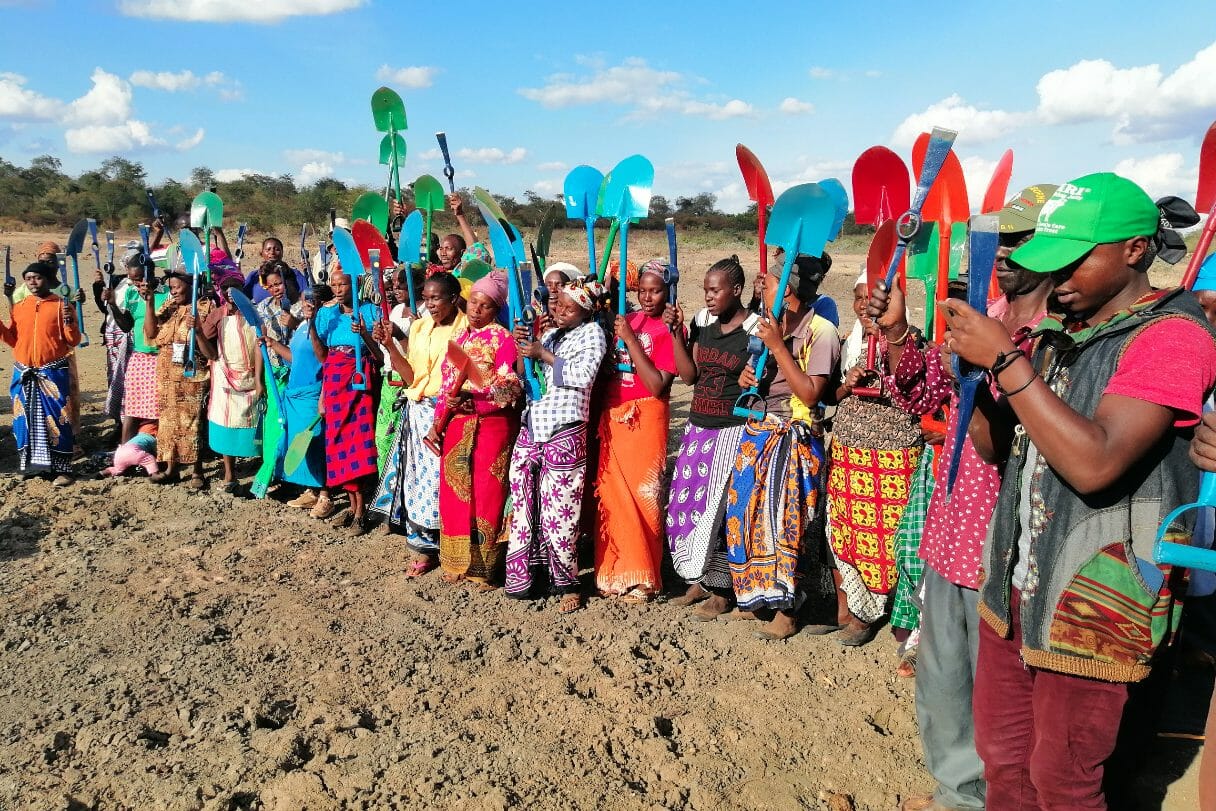 Access to Safe Water
The communities in Kamale were walking approximately 20km to the nearest river to get water for cooking, washing and farming. The river water was contaminated by livestock and water related illnesses were extremely common. After forming groups in each of the four villages our partners commissioned two months of training for the members in how to access, store and manage safe water.
Our partners provided training on sanitation and hygiene to the villages and schools.
The groups were provided with the necessary tools and set about digging enormous pan dams (30 feet length, 30 feet width and 5 feet deep!) to store rainwater and irrigate their land.
4 primary schools, with 960 students, were fitted with rainwater harvesting systems, comprising guttering and a large 1,000L storage tanks which collect rainwater during the rainy season and treat it to provide safe water for drinking, hand washing and growing trees throughout the year.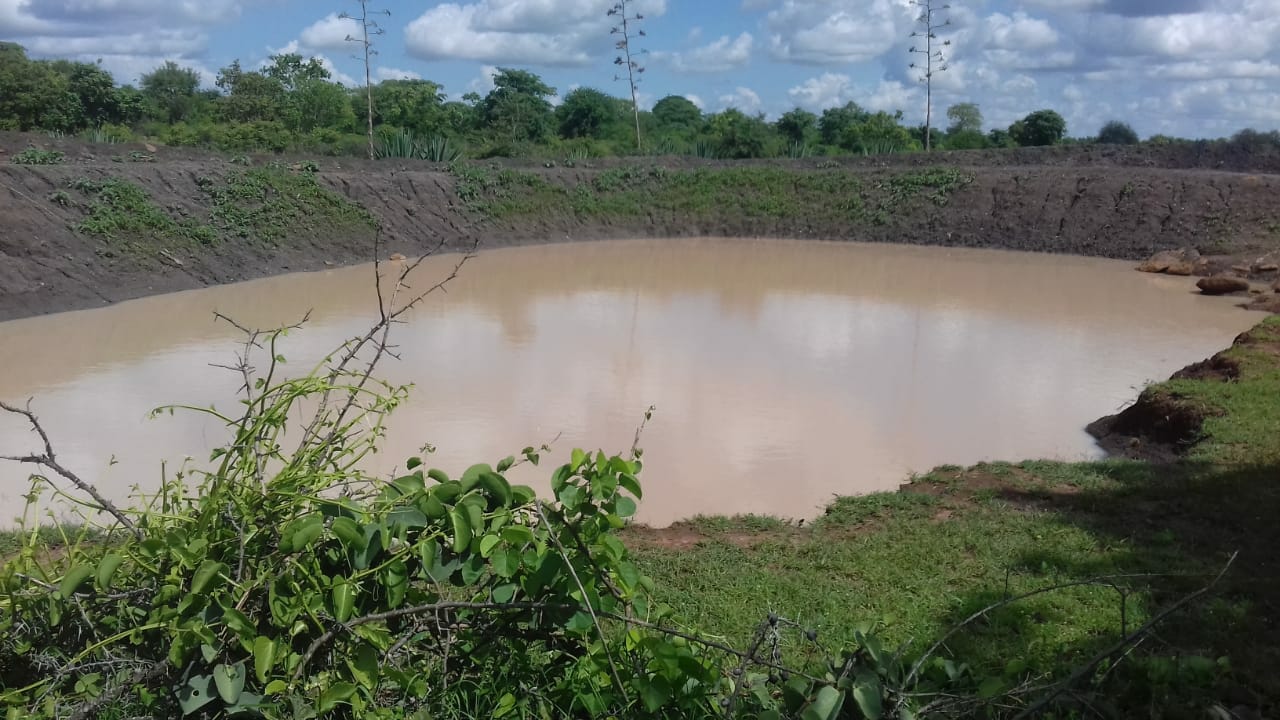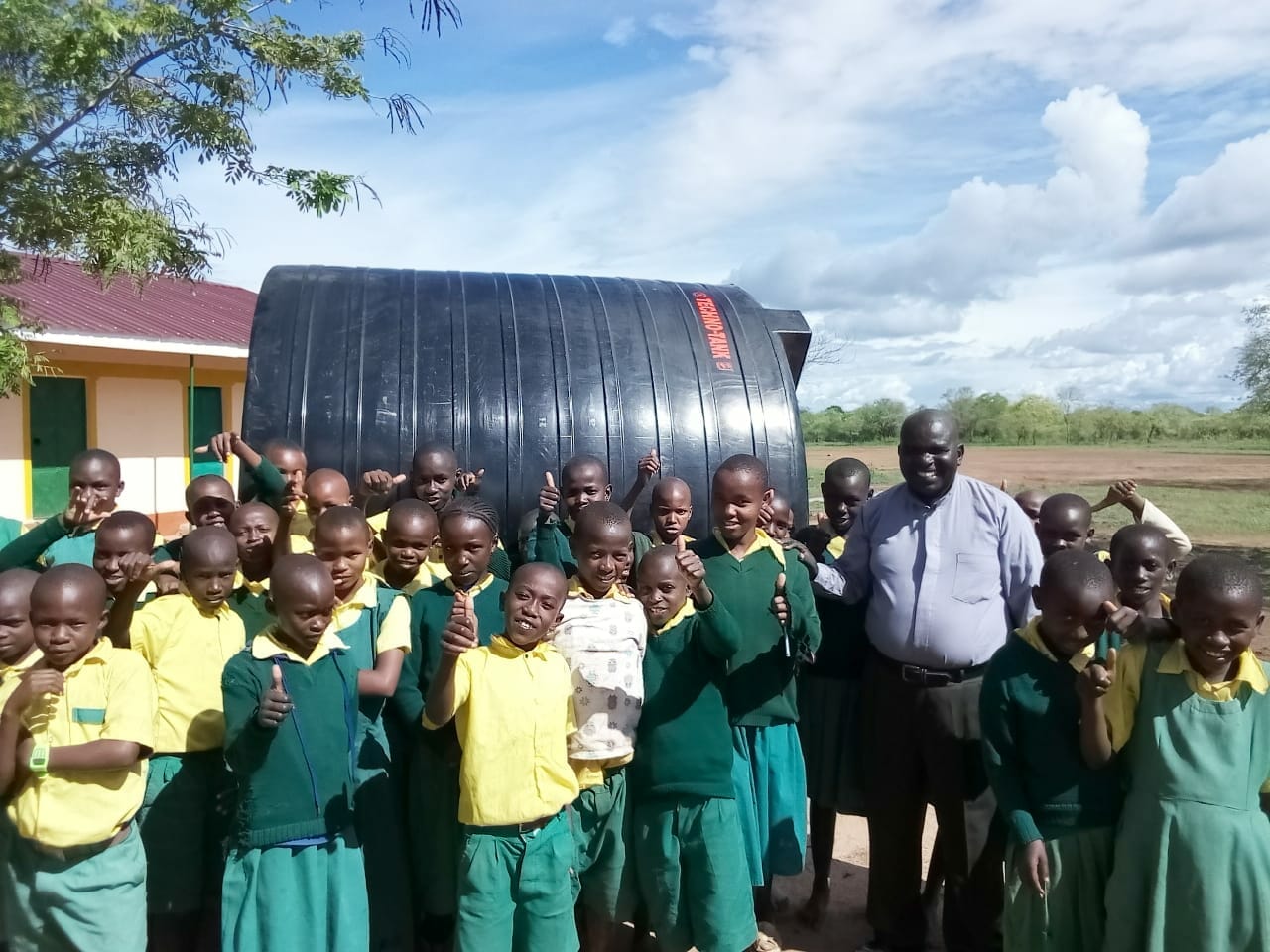 Improving Local Incomes
Local access to water means that farmers can raise healthier livestock to sell and grow more fruit and vegetables. They are also saved the high cost of buying vegetables to eat.
One of the residents, Sylvester Maingi says "presence of water increased our rural economy since our livestock have improved their health and can be sold for more cash.
Improving Health
Access to clean drinking water for both homes and schools meant an immediate improvement in health. As with all of Team Hope's water projects, we also funded sanitation education where families in the four villages were trained in water hygiene. This included training in the importance of hand washing, in safe food preparation and the benefits of installing toilets.
Immediately the villages reported a drop in school absenteeism due to illness.
Available water for growing crops has also enhanced nutrition among children in all four villages.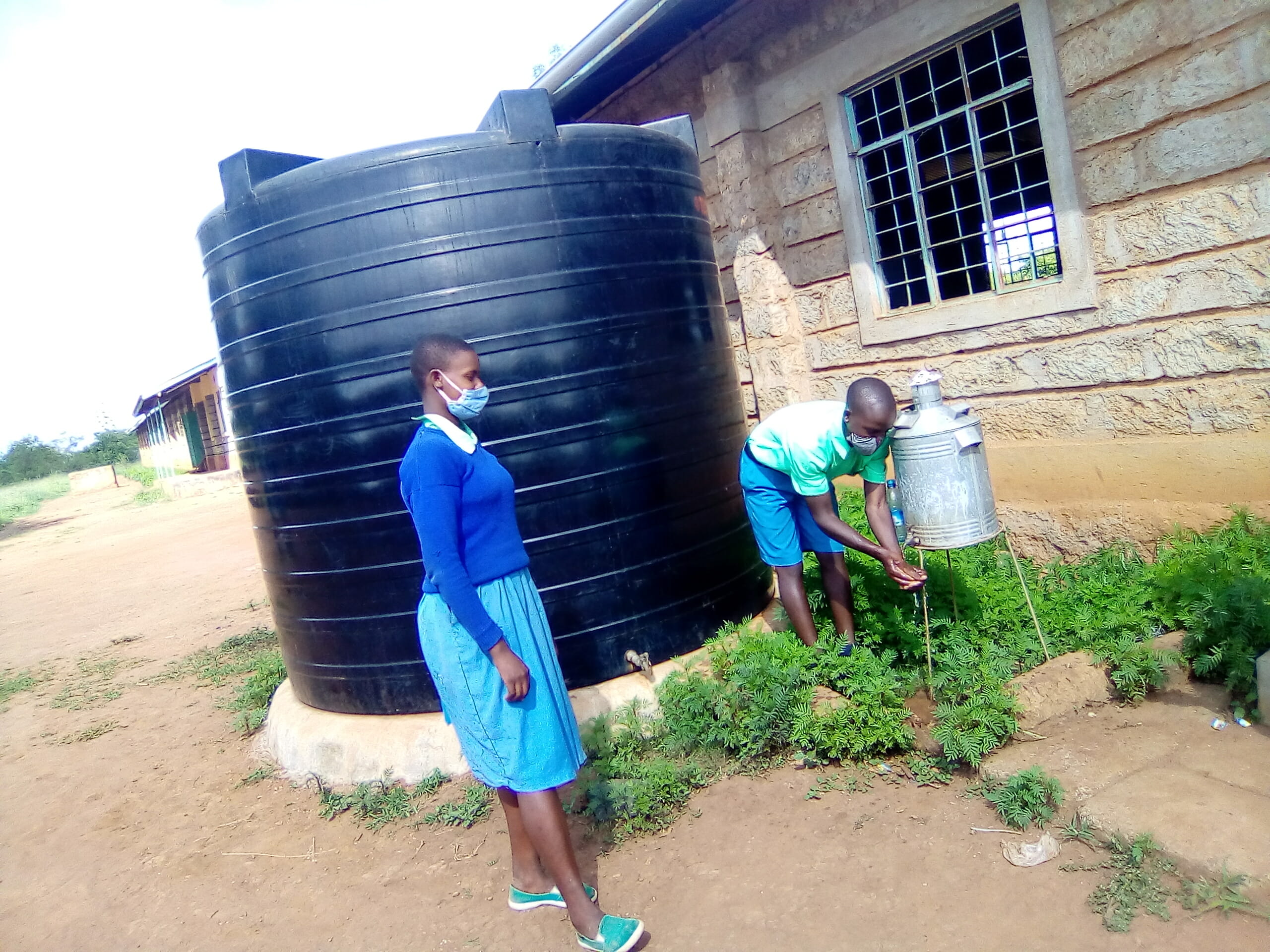 Improving the Environment
James Mutiso
"Before I joined this school it was bare, having very few trees" After the water become available to the school through this project, Teacher James formed an environmental club for the students. He trained his students to raise tree seedlings with an idea of developing a school forest and a garden.
Currently, he has 312 tree seedlings at his nursery and 46 planted tree seedlings which are over a metre high within the school. He has also sent seedlings home with the children to grow their own trees.
AMBROSE MAINGI
"This project has turned out to be a lifeline to most of us " These are words of 33 year old Ambrose Maingi. He has used the water for his livestock and to plant mango seedlings at his farm. He has sold 300 mango seedlings.