Volunteering throughout the year with Team Hope
With so many ways to get involved and support the work of Team Hope throughout the year, there's something for everybody!
From crafts to fundraising, from schools to corporate groups, we make volunteering easy, fun and really worthwhile.
Creative Makers
Lovingly hand-crafted gift items send an additional message of love with our Christmas Shoebox Appeal.  Below are several suggestions to get you started and for more ideas, suggestions and patterns etc. please contact volunteer@teamhope.ie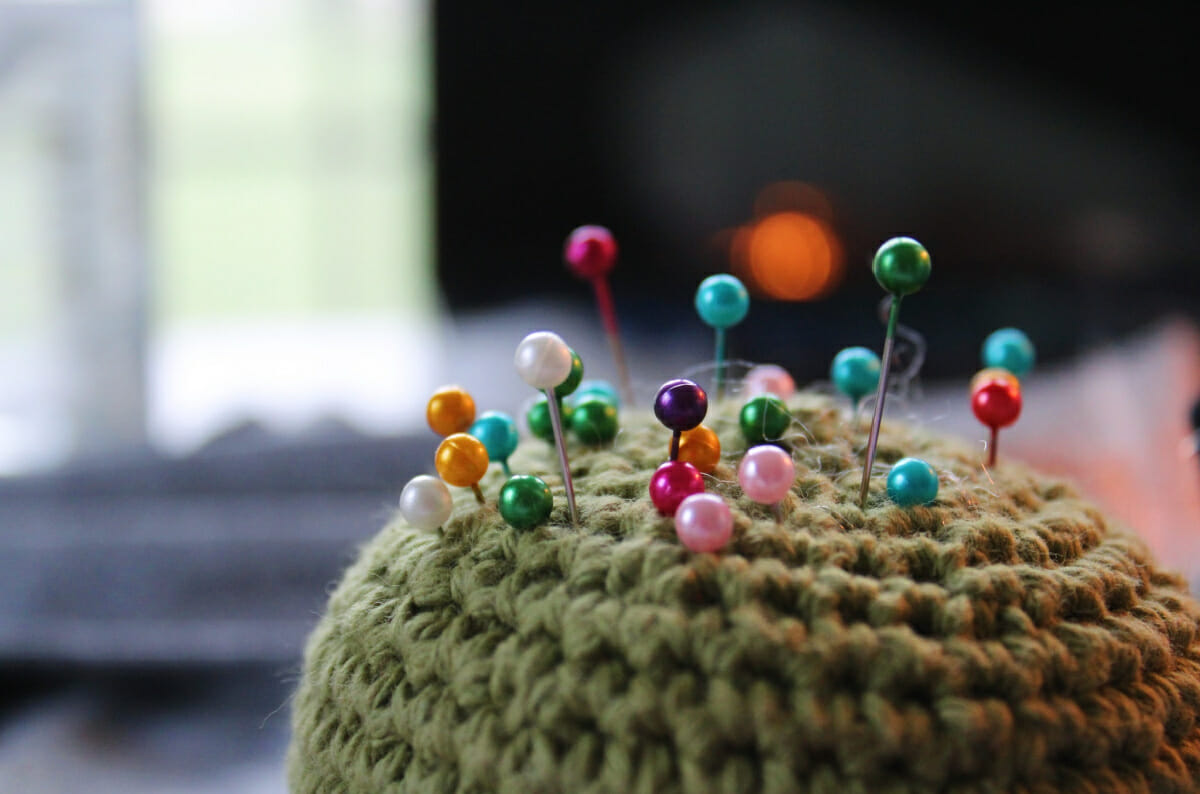 Knit or Crochet 
Join our Super Knitters volunteer team for the Christmas Shoebox Appeal! 
Perhaps you could knit a crown that could transform a child into a king or queen for the day or a little cuddly duck that would keep them comforted at night time?
We can also send you patterns for little handbags, teddy bear hand puppets and "dude dolls" that will hopefully get you started and even the team here in the office can follow them!   
Email info@teamhope.ie for more information! 
"Dear Team Hope, I hope you like all the knitted toys I have made over the past few months.  It has kept me busy during these weird times and I have loved doing it.  It has also given me the opportunity to win a Gold President's Volunteer Award with University of Limerick from the hours I have logged!  …. Thanks so much for the opportunity and I really hope the toys make the kids you work with very happy."
-Isobel, Student"
Do you have some spare material, some old pillowcases or clothes that are worn out and ready to be recycled?  Perhaps you could pull out your sewing machine and create some wash bags, pencil cases or even a child's top for the Christmas Shoebox Appeal. Check out our Pinterest page for inspiration!
Felt
Use your felting skills to produce a picture, hand warmers or a friendly puppet doll – your imagination and talents would be cherished by the receiving child and keep this tradition alive for the next generation to enjoy.
Create Wooden Items
Do you belong to a carpentry group or maybe the local Men's or Women's Shed?  Woodwork and whittling are time honoured skills – could you create a spinning top, a toy rattle or a wooden box with surprise items inside.  Maybe you enjoy making simple jigsaw puzzles, toy cars or noughts and crosses games? Small items and games like this are cherished by the children who receive them through our Christmas Shoebox Appeal and loved for years to come.  Playing games helps build confidence.  Children bond with each other and learn social skills.  Your gifts as a volunteer could help enhance these skills as they learn to play and interact with the items you have created. 
Jewellery
Imagine a child's face light up when they see your handmade necklace or earrings in their shoebox.  Something small can mean so much!  It could be a child's first and only piece of jewellery and you will make them feel like a prince or princess when they receive their Christmas Shoebox.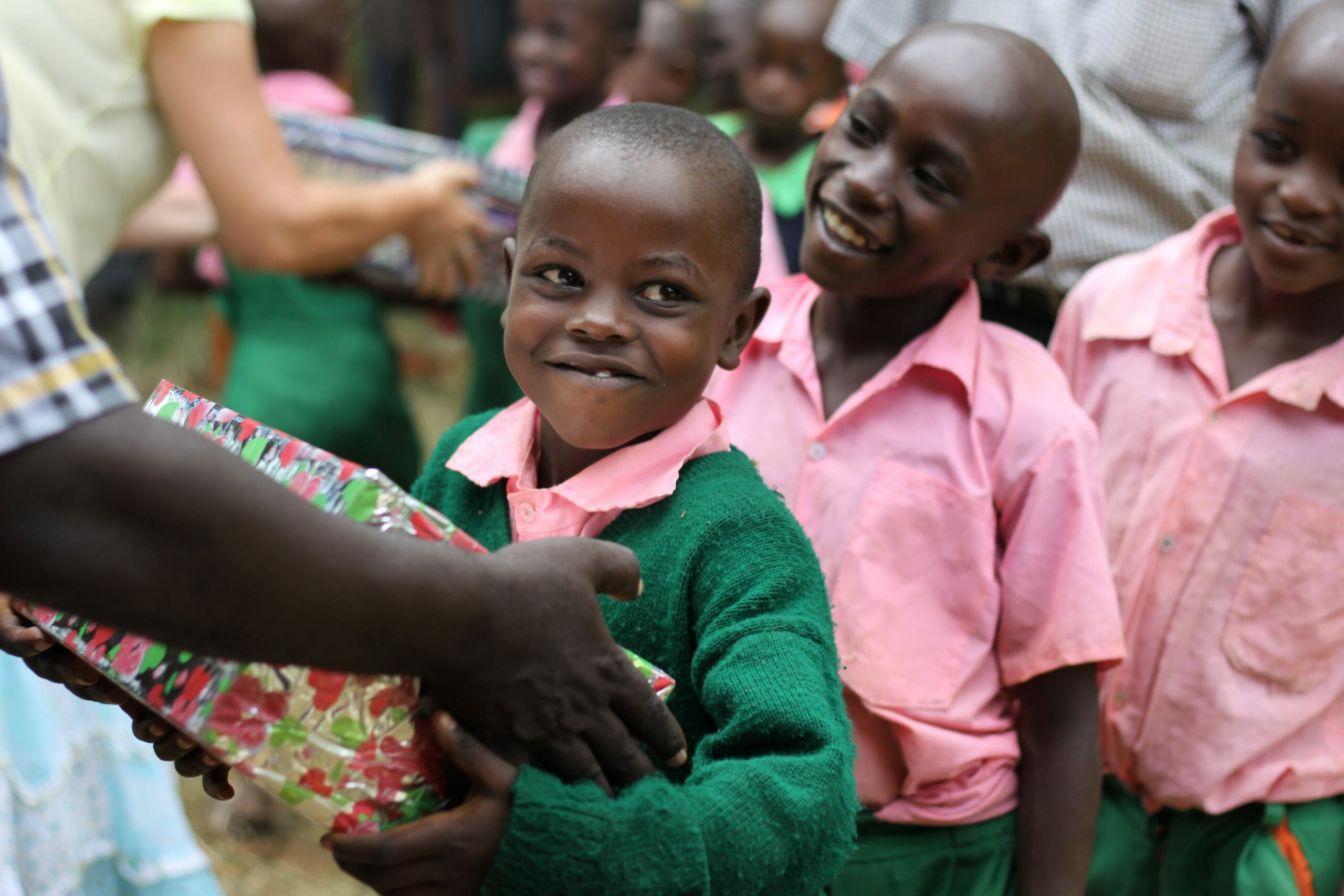 …Collecting your items when they are ready. 
Our checking centres open in late October which is when we would need to have your creations ready for.  We will do our best to have our volunteers collect them from you but if you would like to visit your local centre you would be most welcome to pop along and meet your fellow volunteers. 
Details of local coordinators will be posted on our website and helping hands are always needed!
Have we given you the enthusiasm to become a creative volunteer for Team Hope?  This year's Christmas Shoebox Appeal launches in September and the boxes will start to be checked from October through to November which is when we will need to have your items by but please feel free to start creating now!!! 
Also, if you know of anyone else who might like to get involved or can help in any way – spread the word – the more the merrier!  Any items that you can let us have would be so gratefully received so thank you in advance for your skills and generosity.  
 Come September we will be able to put you in touch with local Co-ordinators who will be able to take your items and help fill those shoeboxes with your gifts and love.
Volunteering During our Christmas Shoebox Appeal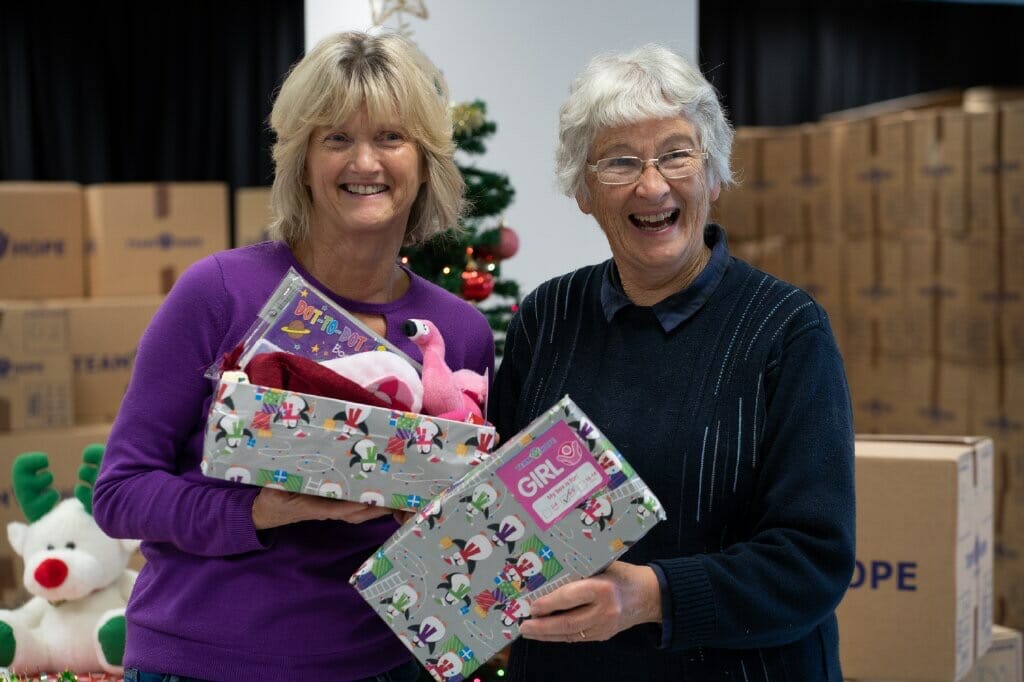 Our Christmas Shoebox Appeal relies heavily on the help from our communities – both businesses and individuals. We have 50 + checking centres around the country that require over 2,000 volunteers to help us check, pack and load the shoeboxes before sending. 
As a volunteer in our checking centres you are vital to our work and without people like you we couldn't provide our service and get the boxes to their final destinations. From October through to the beginning of December we open checking centres across the country that are manned by willing volunteers. 
Our volunteers collect shoeboxes from our various drop off points, check the contents of the donated shoebox gifts, pack them into cartons and load them onto trucks sending them to their final destinations in Eastern Europe and Africa. 
Perhaps you have a few hours during the day to collect Christmas Shoeboxes from donors or could volunteer some time to get together in a fun environment to help in your local checking centre.  You'd meet new people who could become life-long friends – why not find out more about how you can help and get involved?
A list of local team coordinators will be available here when the Christmas Shoebox begins or you can contact us at info@teamhope.ie
Watch the Box to Make a Box!

Earn One4all vouchers for the Christmas Shoebox Appeal by completing Media Opinion's quick media surveys about radio and TV. This is definitely the easiest volunteering you'll ever do!
"I think this is a great way to get people involved in volunteering… I spend a lot of time watching programmes, listening to music

 

etc

 

so to be able to use this as a way to support a charity would be amazing.

"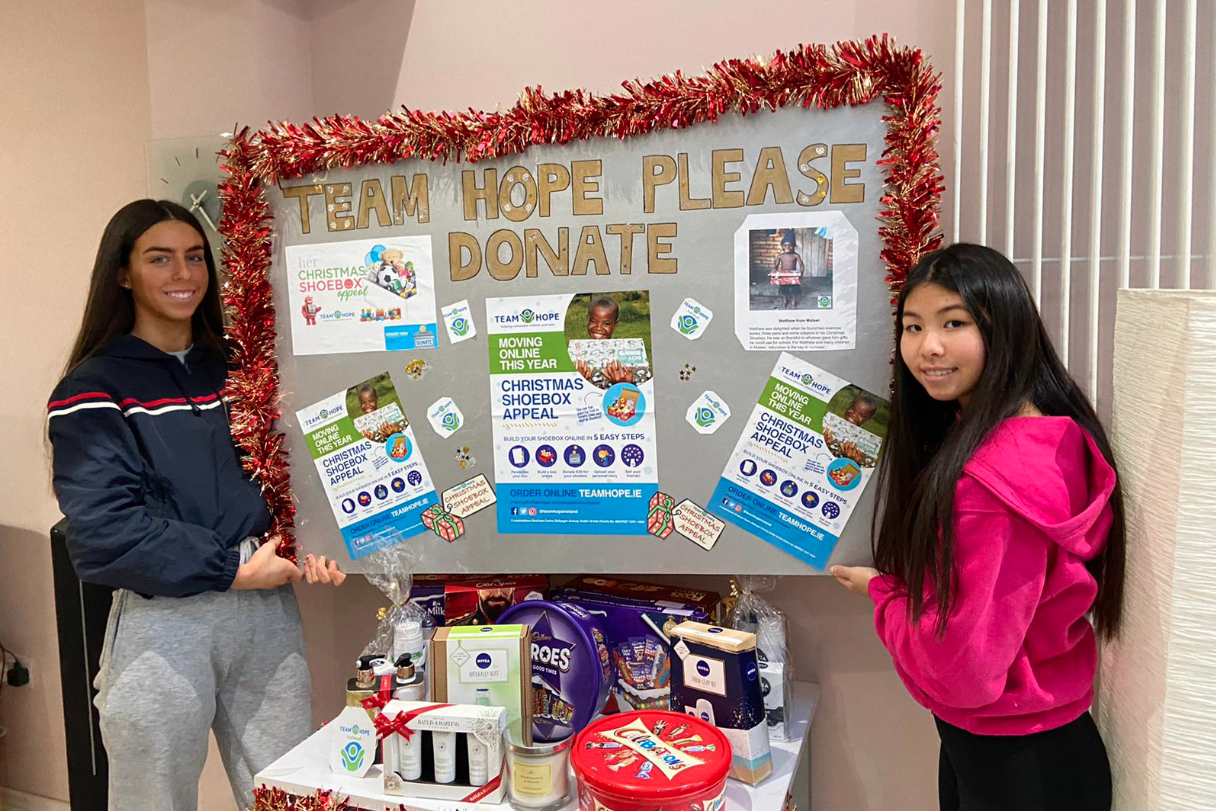 Fundraising
Raise money for Team Hope with your very own fundraiser. We have been blessed to have some wonderful people, groups and businesses volunteer and fundraise for us through a range of inventive events from running a marathon, to hosting a bake sale or running a clothing-swap evening with your friends.
Fundraisers are run for our projects that are happening around the year (read more here) and for the Christmas Shoebox Appeal. If you would like to get involved in fundraising for Team Hope, we would be more than happy to help by providing you with some resources and suggestions. 
Year round, Team Hope works through a range of sustainable development initiatives, working with communities to build strong, safe and progressive environments for vulnerable children and establish real change for a brighter future. Read more.
Schools
 We collaborate with schools, teachers, students and parents every day to bring the Team Hope dream to life. From pre-school all the way to third level, there are opportunities across a number of our programmes to get involved create real change for vulnerable children around the world.
Through our programmes in primary and secondary schools, the Christmas Shoebox Appeal and Confirming Hope, children and young adults can gain a true understanding in how they can play an active role in empowering others.
Contact Rachel Browne: rbrowne@teamhope.ie or view our schools resources for the Christmas Shoebox Appeal or for our Confirmation project Confirming Hope. 
Churches
Churches and communities of faith around Ireland provide wonderful support to Team Hope, either through involvement in volunteering with the Christmas Shoebox Appeal or through support to our sustainable development programmes.
If your church is interested in finding out more get in touch and we'll be happy to send more information or arrange for a member of the team to visit. 
Email Jonathan Douglas: JDouglas@teamhope.ie

Corporate Partnerships
For corporates and businesses looking to partner with our charity, we have a corporate partnership programme which includes opportunities for you and your colleagues to give or volunteer, directly supporting aspects of Team Hope's work here in Ireland.
If you would like to get your organisation involved either volunteering as part of our Christmas Shoebox Appeal or getting involved in our sustainable development programmes then we can help you to develop a plan.
Email Alan McElwee: amcelwee@teamhope.ie