Where your Christmas Shoeboxes have gone
Your Christmas Shoeboxes 2022!
Your Christmas Shoeboxes left from every corner of the country in November and December, loaded up by incredible volunteers!
Every year they journey across land and sea to meet the children who will love them! We are beyond delighted that 173,366 children have been sent given these amazing gifts of love and we can't wait to share their stories with you.
Have a look through the grid below to find out where your Christmas Shoebox has gone and keep an eye out for photos from that country on our social media, (Facebook, Instagram, Twitter) you might even spot your box!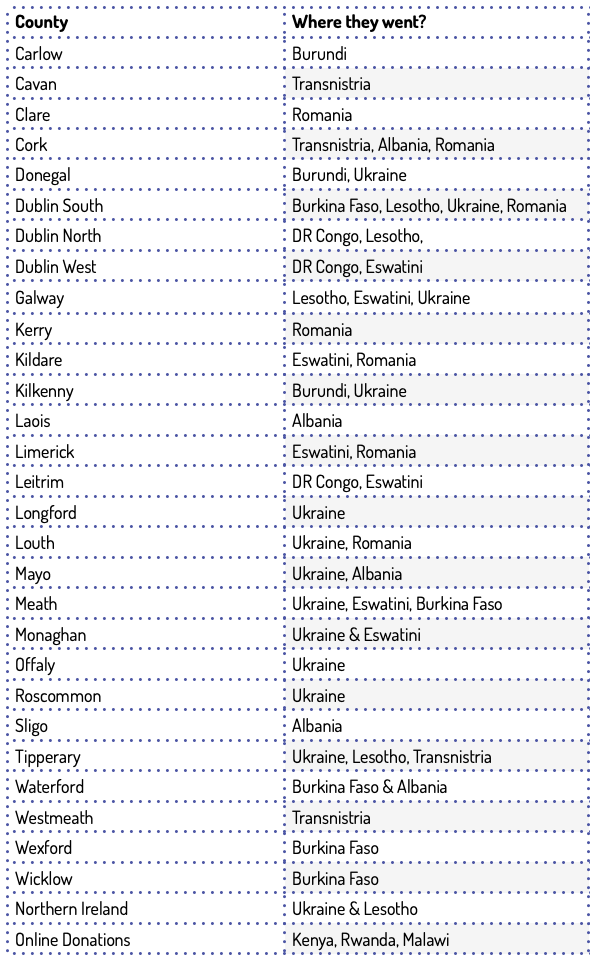 Thank you so much for your donations and for providing for children affected by poverty. We can't wait to do it all again!
Read more stories here