Team Hope's partners in Ukraine
Team Hope remains in contact with our partner in Ukraine as Russia continues its invasion. The stark situation that we are hearing from our friends there is the same as that echoed across the news with Russia indiscriminately targeting civilian infrastructure and utilising high casualty weapons in a military operation that can only be described as horrifically and inhumanly callous.
Despite the present danger our partners in Odessa remain in the city doing what they can to help others, including transporting some people seeking to flee to the Moldovan border.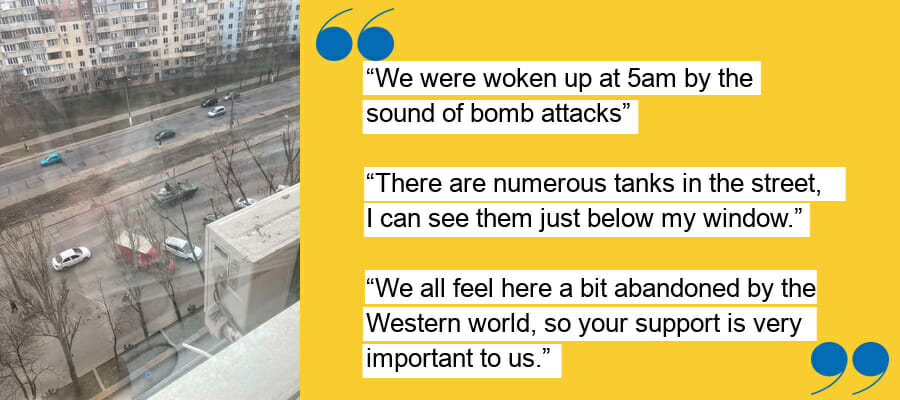 From Team Hope's Partner in Ukraine
"A day that changed reality. I always lived in a peaceful Ukraine. I didn't use to differentiate such terms as tanks, armoured personnel carriers, infantry fighting vehicles… I didn't use to know what artillery shots look like at (the) night sky. I didn't use to see any difference between the sound of air defence and missile shots. And I didn't use to be woken up at night by the sounds of air raid sirens or stay in a bomb shelter throughout the night… and now I do. We all do. One morning changed our reality forever.
But at the same time, we didn't use to be so united, so strong, so determined in achieving our common goal. We didn't use to have such open hearts, to be so help-ful and merciful to each other. But we are now. And it is now when we realised that we are all Ukrainians, one great nation. Strong and unbeatable. One day changed our reality forever.
God be with us and protect us on our land. Glory to God. Glory to Ukraine. Glory to its defenders."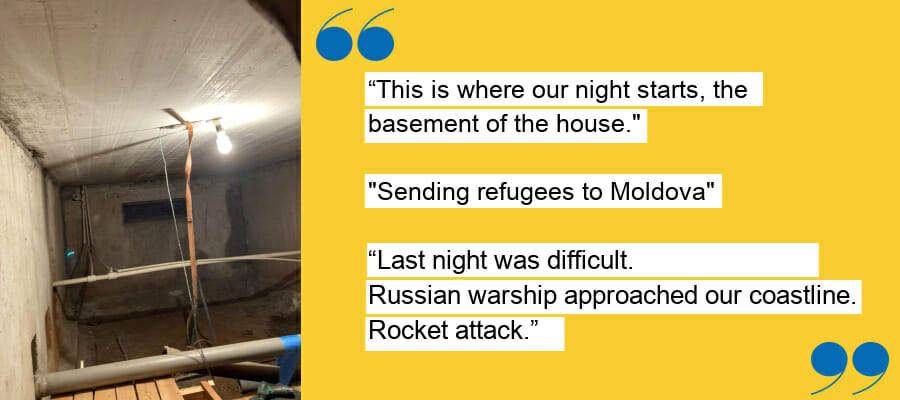 Team Hope has worked in Ukraine for decades helping vulnerable communities, through our partner based in Odessa. This year we delivered 34,642 shoeboxes to children affected by poverty in Ukraine.
If you're from Killarney, Mount Collins, Kilkenny, Castleblaney, Portlaoise, Northern Ireland, Cork City, Fermoy, Sligo, Skibereen, or Bandon, then your shoebox went to Ukraine this year.
Our partners in Ukraine are currently providing assistance on a limited basis only as they are currently facing very difficult conditions. Team Hope is assisting those fleeing conflict in the Ukraine through our partners in the neighbouring countries of Moldova and Romania to provide shelter, hygiene kits, food and psychosocial support to those, primarily women and children, who have crossed the border to escape the war.
Please click below if you can contribute to this vital work.