It is truly amazing every year to see so many schools taking part in the Christmas Shoebox Appeal. We are blown away by the support and love seeing all of the happy pictures sent in to us.
One of our favourite things each year is hearing from schools about how much it meant to them and their families to take part. We, of course, know how much each and every shoebox gift means to the child who receives is, but we are always amazed by how much it means to the givers too.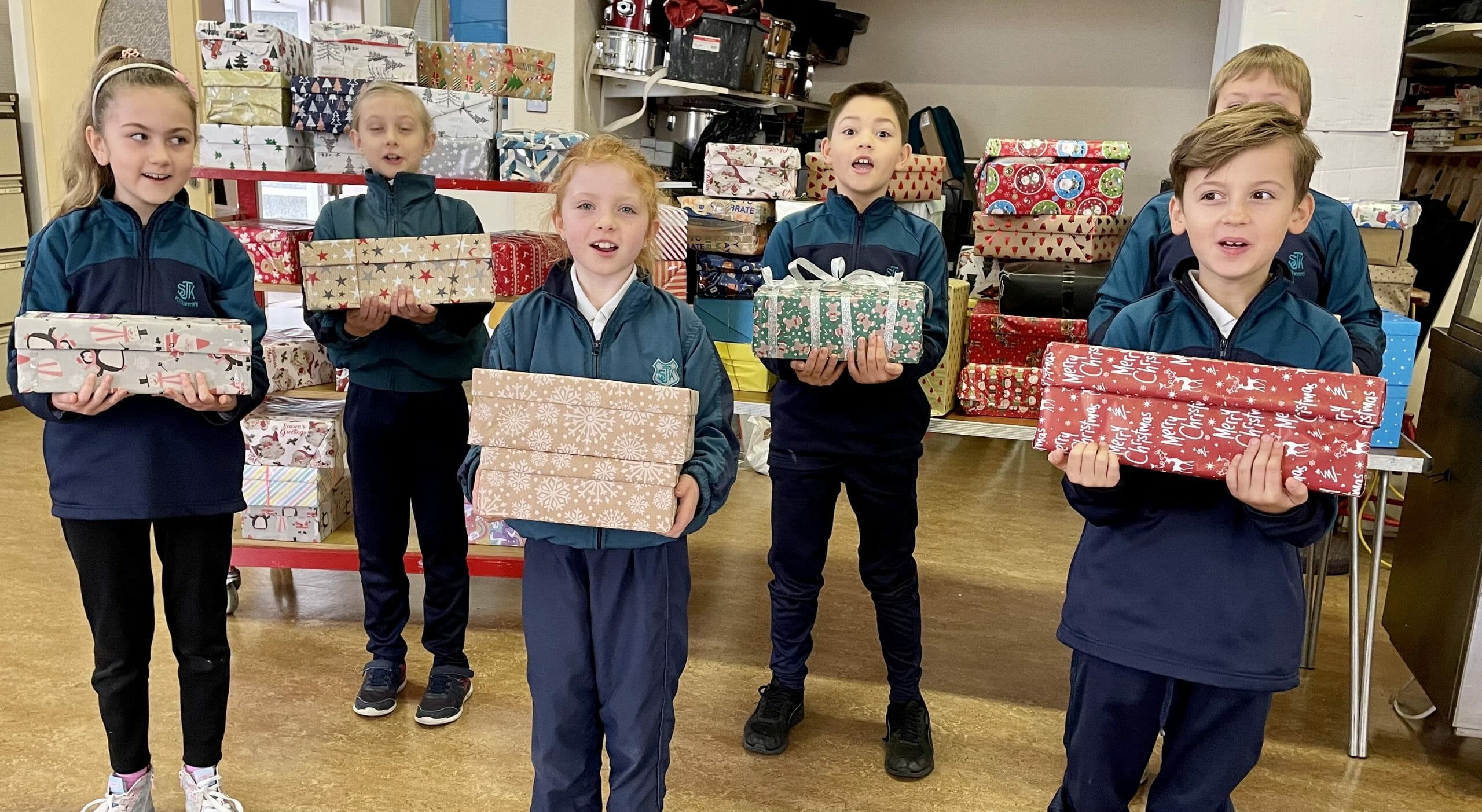 This year we have seen some amazingly creative photos from schools and we are loving it! There have been multiple classes, sports pitches, some serious balancing efforts and even drones involved!
We want to hugely thanks each and every school who has taken part. Every single box collected is another child who will receive a gift this Christmas!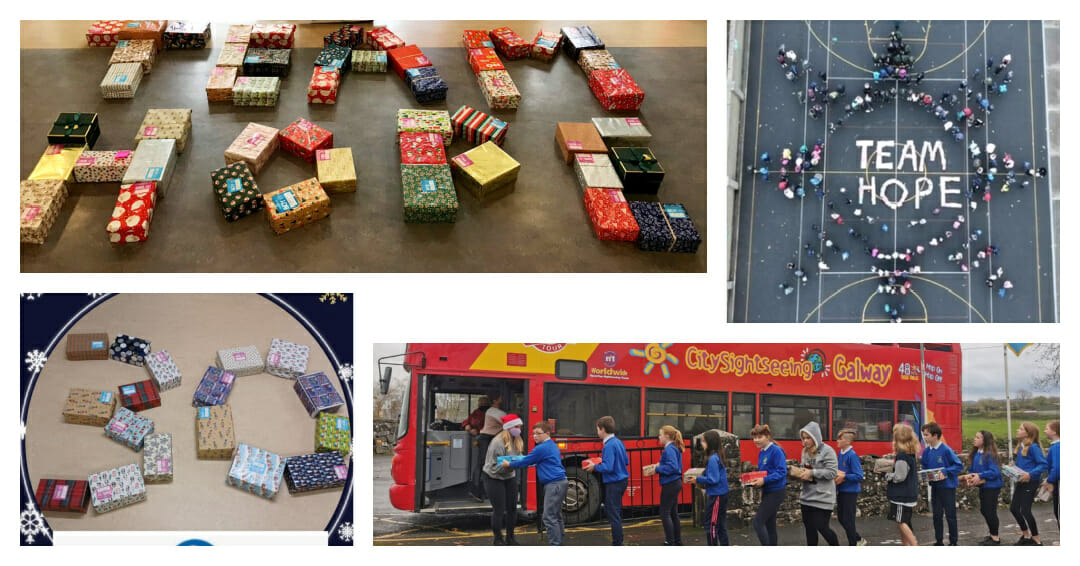 This year, in an effort to give back to the thousands of schools who support the Christmas Shoebox Appeal each year, we revamped all of our resources for primary and pre-schools! We worked with teachers to create resources that are curriculum based and useful as well as fun! We hope that this helped more schools to get involved and more students to meaningfully engage with the appeal.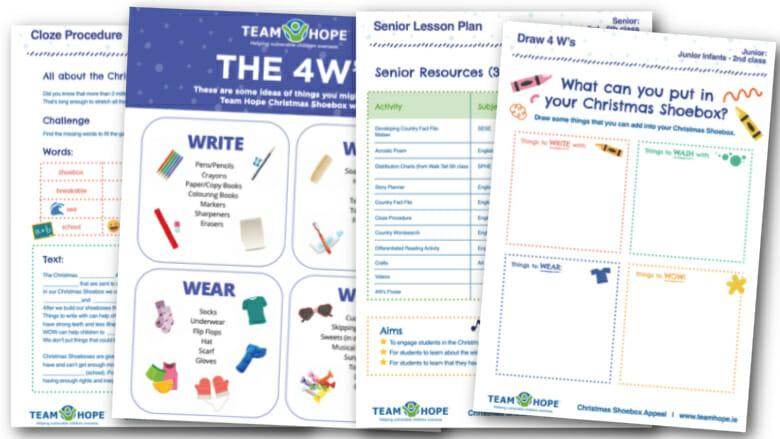 Thank You Schools!