Last year we sent a fantastic 270,488 Christmas Shoebox gifts to children across Eastern Europe and Sub-Saharan Africa. Here you can read the stories from some of the children, see what your Christmas Shoebox gift really means to them and how it can impact their life – bringing joy, happiness and hope to their lives.
Shoebox stories
Your Shoebox gifts were sent to thirteen countries, from as far across Eastern Europe in Belarus to Burkina Faso in the heart of Africa.
Matthew from Malawi
Matthew was delighted when he found two exercise books, three pens and some crayons in his Christmas Shoebox. He was so thankful to whoever gave him gifts he could use for school. For Matthew and many children in Malawi, 'education is the key to success'.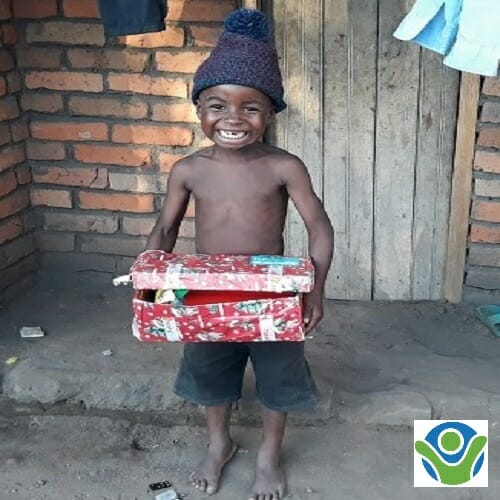 Ana and her children from Romania
Ana is the mother of 4 children. She was overwhelmed with tears when her children opened their Christmas Shoeboxes and expressed such joy at the love that had been put into each Christmas Shoebox. Ana would never have been able to give gifts like these to her children. She was so grateful!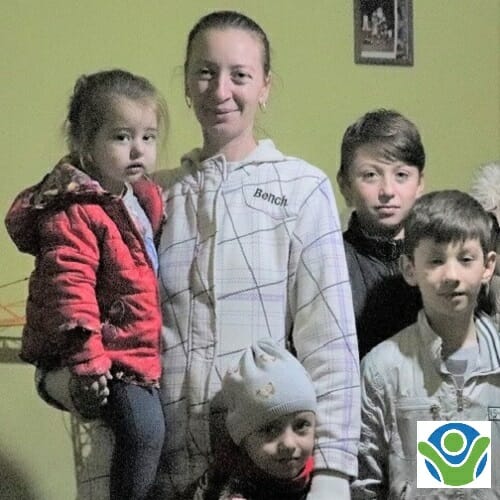 Sarah from the DR Congo
This photo was taken about five months after Sarah opened her Christmas Shoebox and found a dress fit for a princess. As you can see she loved it so much she never took it off, it was a dream come true!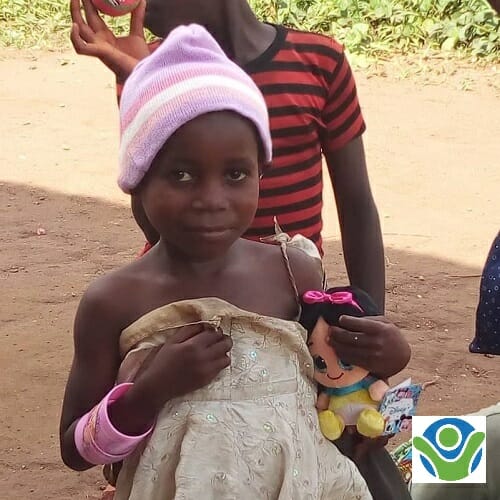 Ivan from Transnistria
Ivan smiled from ear to ear when he opened his Christmas Shoebox and found sunglasses. He put them on straight away. "I look cool!" he said. He tried to use as many of his gifts as he could while wearing his cool sunglasses.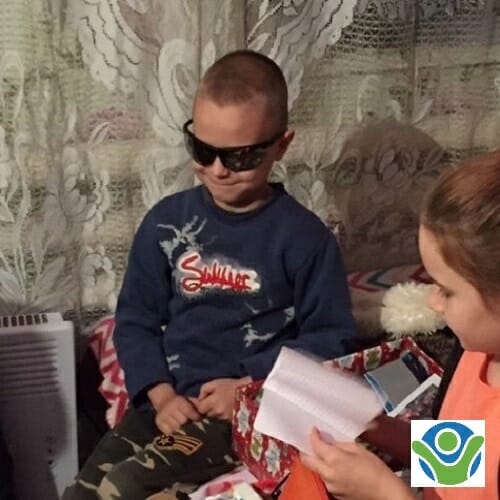 Claudia from Burundi
Claudia was thrilled to open her Christmas Shoebox and find a scarf as the nights can get quite cold. She felt so loved when she realised the scarf had been hand knitted just for her! She was also so grateful to receive a dozen pairs of underwear and socks which she needed.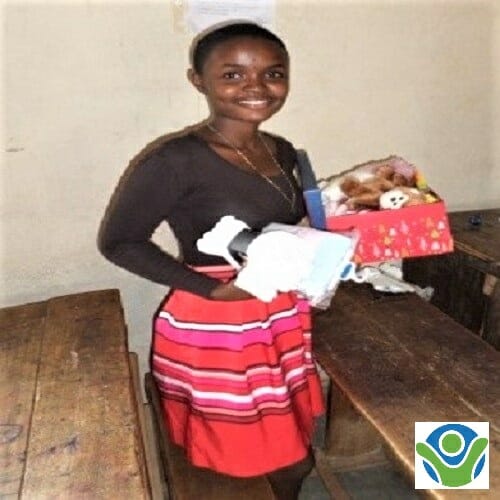 Rhoda from Malawi
Rhoda loves to spend most of her time with her friends. When she opened her Christmas Shoebox she saw so many wonderful gifts of love and what she used most of all was a tennis ball. This meant she could play lots of games with her friends and share in the fun! Gifts like these make a great impact on children like Rhoda.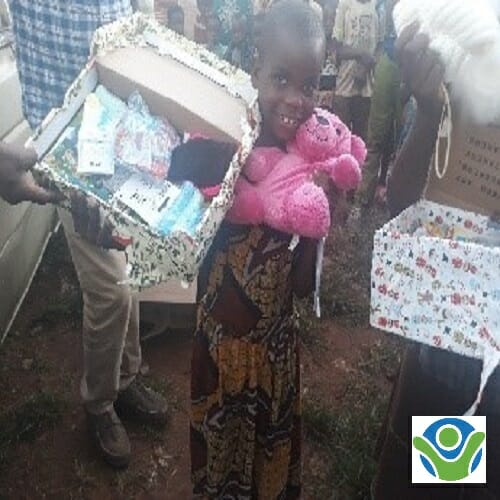 Ntokozo & Owethu from Eswatini
Ntokozo and his younger brother Owethu could not hold back their joy as they opened their Christmas Shoeboxes and found something to wear, something to write with, something to wash with and to something to wow them. Owethu's 'wow gift' was a yellow toy car which he couldn't put down and stop showing his big brother.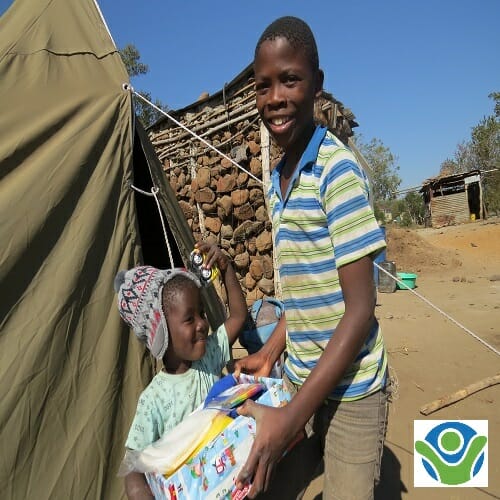 David & Alexandru from Romania
David & Alexandru's Christmas Shoeboxes were like treasure chests of love, joy and hope which they never could have dreamed of having. They found a tube of blow bubbles each in their Christmas Shoeboxes. They were mesmerised at the creation of bubbles which they had never seen before.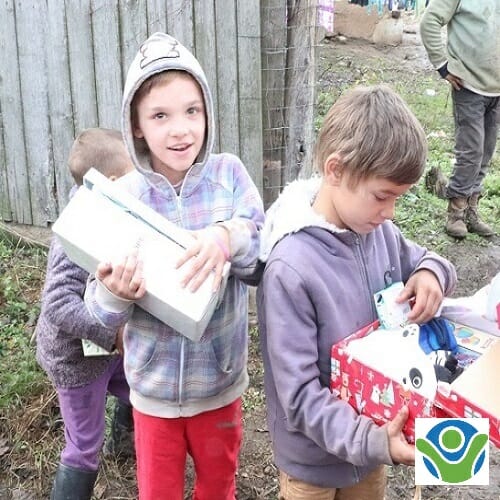 Where did your shoebox go?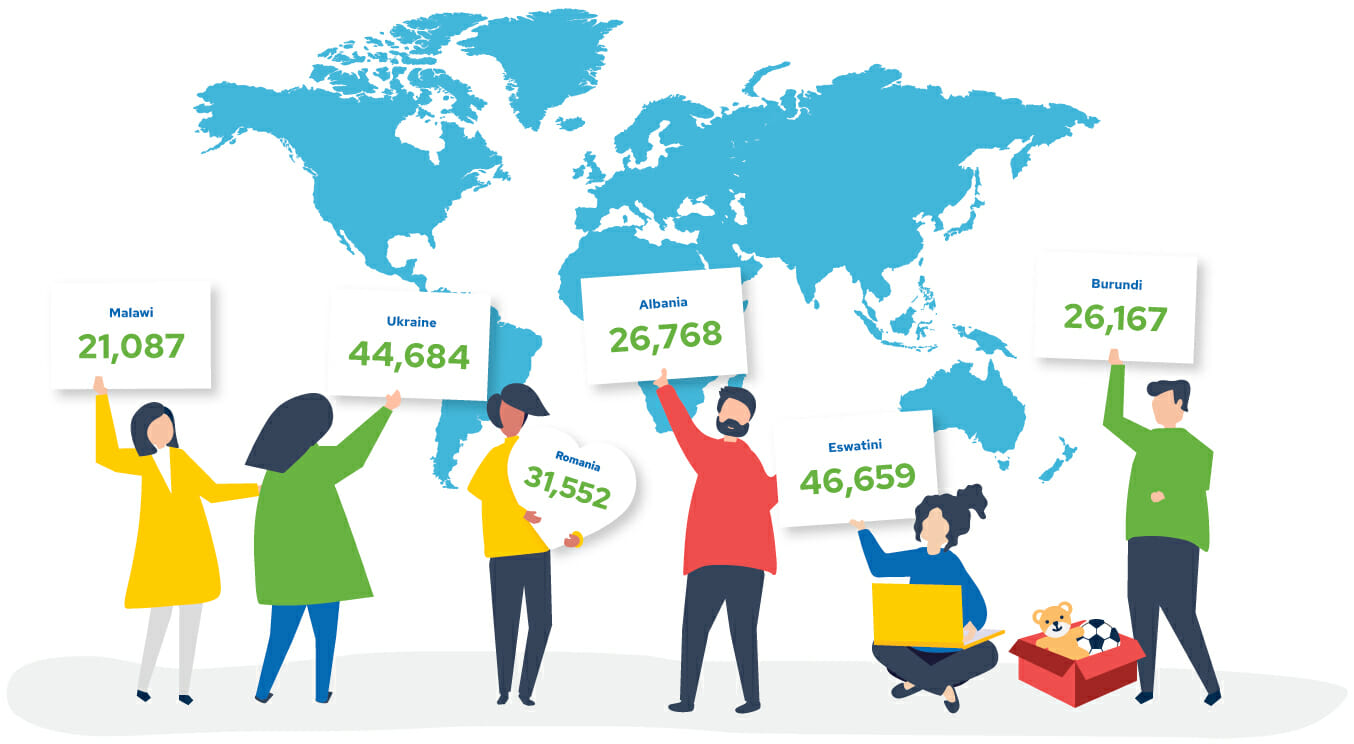 | Centre Name | Destination Country | Boxes |
| --- | --- | --- |
| Albania | Kosovo | 1,550 |
| Athlone | Belarus | 2,147 |
| Balina | Burundi | 2,598 |
| Ballinrobe | Burundi | 3,393 |
| Bandon | Ukraine | 2,711 |
| Buncrana | Romania & Ukraine | 2,679 |
| Carlow | Eswanti (Swaziland) & Burundi | 5,134 |
| Castleblayney | Albania | 2,773 |
| Castleknock (D15) | Albania | 1,841 |
| Celbridge | Eswanti (Swaziland) | 9,204 |
| Charleville | Kosovo | 4,690 |
| Clonmel | Romania | 4,451 |
| Cootehill, Cavan | Albania | 6,454 |
| Cork City | Malawi & Ukraine | 11,140 |
| Drogheda | Eswanti (Swaziland) & Lesotho | 3,009 |
| Dublin North | DR Congo & Albania | 12,603 |
| Dublin South | Burkina Faso, Burundi, Transnistria & Romania | 22,680 |
| Dublin South West | Burundi & Transnistria | 4,495 |
| Dundalk | Eswanti (Swaziland) & Lesotho | 3,069 |
| Dunfanaghy | Romania & Ukraine | 450 |
| Dungloe | Romania & Ukraine | 2,554 |
| Ennis | Eswanti (Swaziland) | 6,039 |
| Enniscorthy | Eswanti (Swaziland) & Albania | 9,678 |
| Ennistymon | Eswanti (Swaziland) | 1,364 |
| Fermoy | Ukraine | 4,220 |
| Galway City | Eswatini, Ukraine & Kosovo | 16,036 |
| Greystones | Kosovo | 3,878 |
| Kells | Eswanti (Swaziland) | 3,779 |
| Kilkenny | Eswanti (Swaziland) | 8,703 |
| Killarney | Malawi | 4,750 |
| Leitrim North | Romania | 2,967 |
| Letterkenny | Romania & Ukraine | 6,032 |
| Limerick | Ukraine & Burundi | 9,988 |
| Listowel | Malawi | 4,414 |
| Monaghan Town | Belarus | 2,236 |
| Mountcollins | Ukraine | 3,211 |
| Mullingar | Lesotho | 7,412 |
| Nenagh | Ukraine | 5,031 |
| Newbridge | Malawi | 7,905 |
| Northern Ireland | Ukraine | 4,916 |
| Online Donations | Kenya | 311 |
| Portlaoise | Ukraine | 5,732 |
| Portnoo | Romania & Ukraine | 2,035 |
| Roscommon | Kosovo | 4,037 |
| Skibbereen | Transinstria | 4,023 |
| Sligo | Romania | 4,687 |
| Thurles | Transinstria | 3,876 |
| Trim | Burundi | 3,014 |
| Tuam | Belarus | 3,641 |
| Tullamore | Ukraine | 5,072 |
| Waterford City | Romania | 4,855 |
| Westport | Burundi | 7,021 |