Last year, with your help, we sent an outstanding 178,639 Christmas Shoebox gifts to children across 13 countries in Eastern Europe and Sub-Saharan Africa. Here you can read the stories from some of the children, see how much your Christmas Shoebox gift really meant to them and how it brought joy, happiness and hope to their lives.
Shoebox Stories
Dymtrus in Ukraine
Dymtrus attends a special boarding school in Ukraine. When he was 2 he was diagnosed as deaf. He also has a disorder of the musculoskeletal system. When he was given a Christmas Shoebox Dymtrus's happiness knew no bounds. He hugged it tight!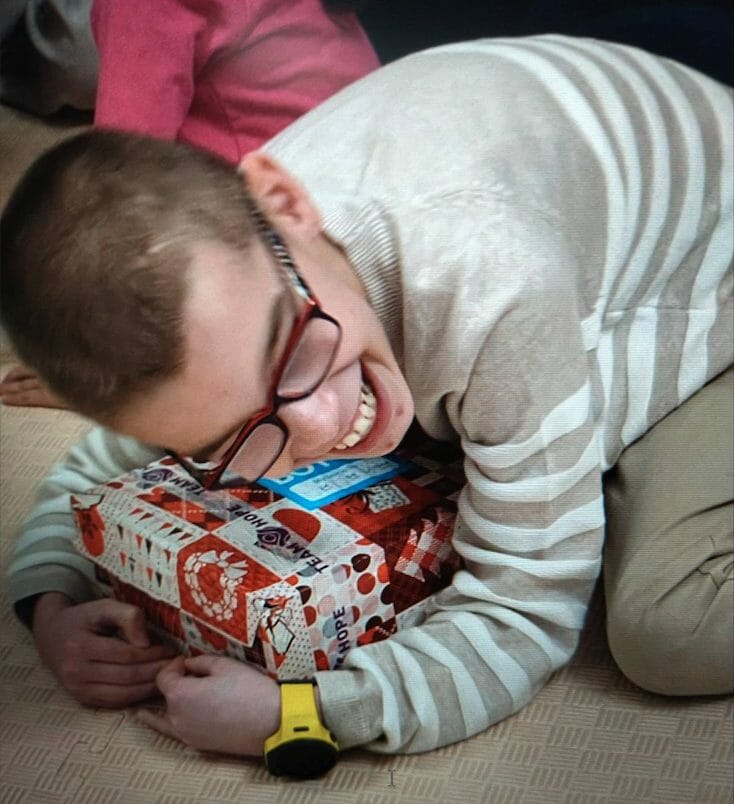 Sarah in Malawi
Sarah told us that she didn't like going to school during the winter as it got too cold to walk so far. Her heart was overjoyed to find a hat and gloves in her Christmas Shoebox. She knew that someone in Ireland cared for her very much.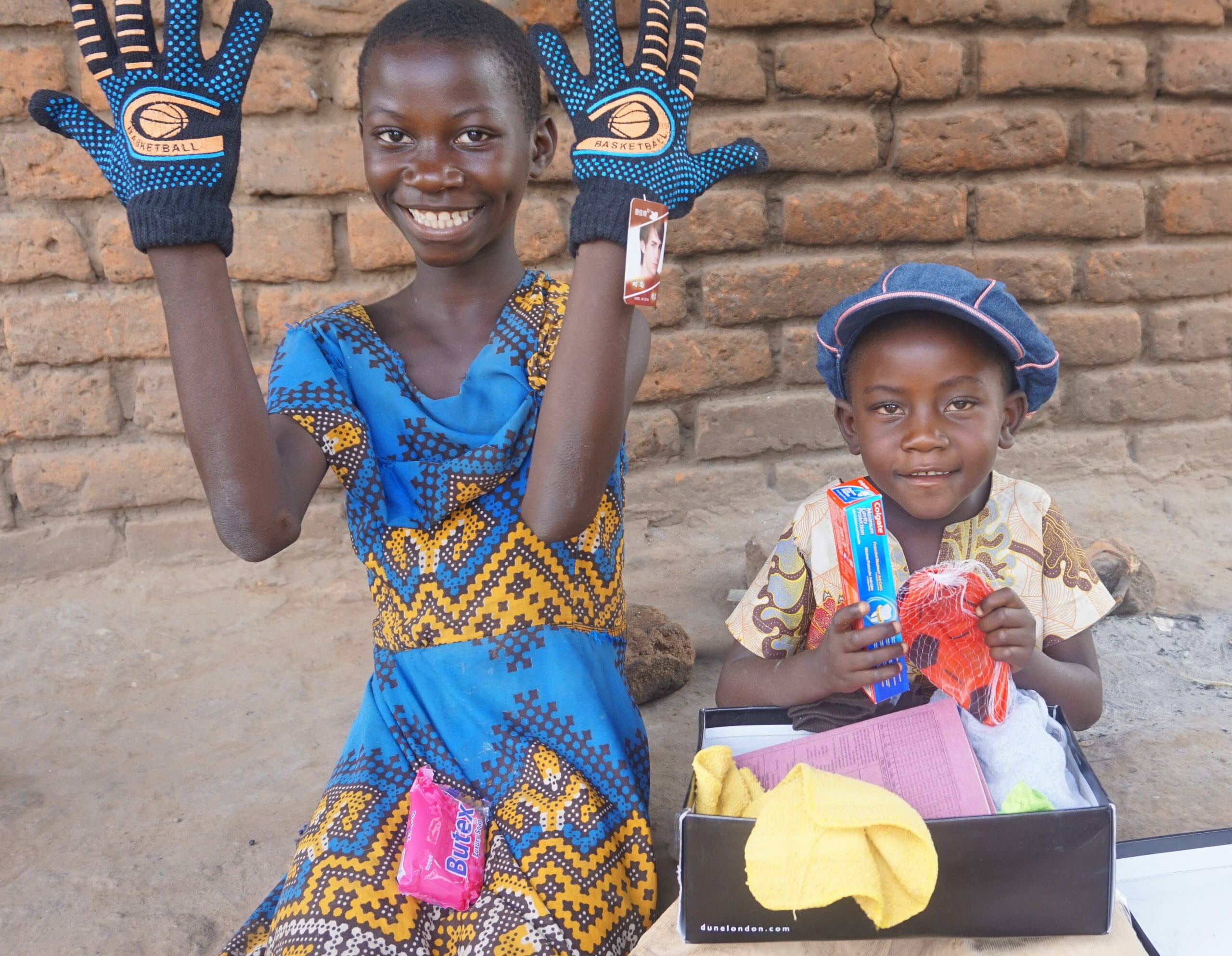 David in Romania
David is the youngest of 9 brothers and had such a heart of gold that he said he'd rather give his shoebox to a child with less than him. Of course there was a Christmas Shoebox for him too. His eyes opened wide when he realised he would also get a shoebox.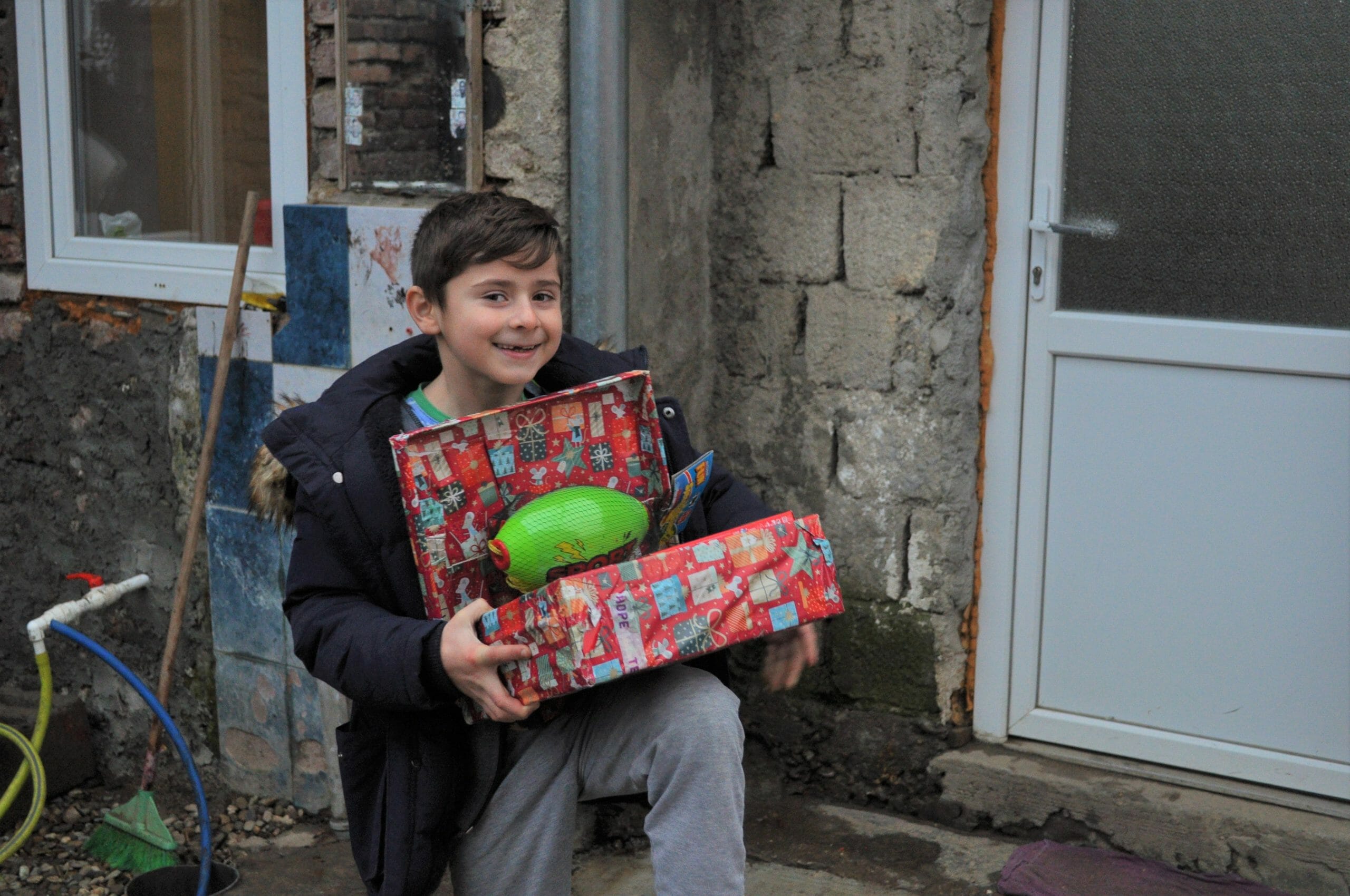 Elvana in Albania
Elvana was so excited to receive her shoe box. She loves painting.  She got very excited when she saw the doll inside. She loved it so much as she didn't leave it for a second, she was carrying it everywhere she went. Elvana said, "Thank you Ireland for bringing the shoeboxes for children in Albania. You are shining a light in the darkness"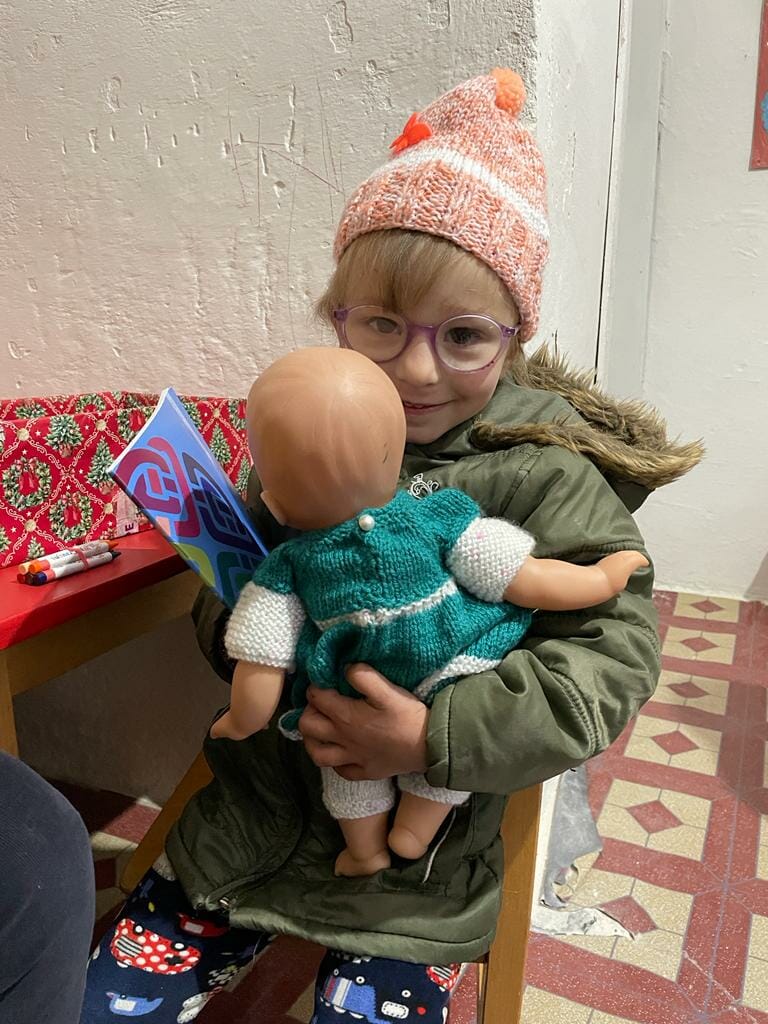 Where did your shoebox go?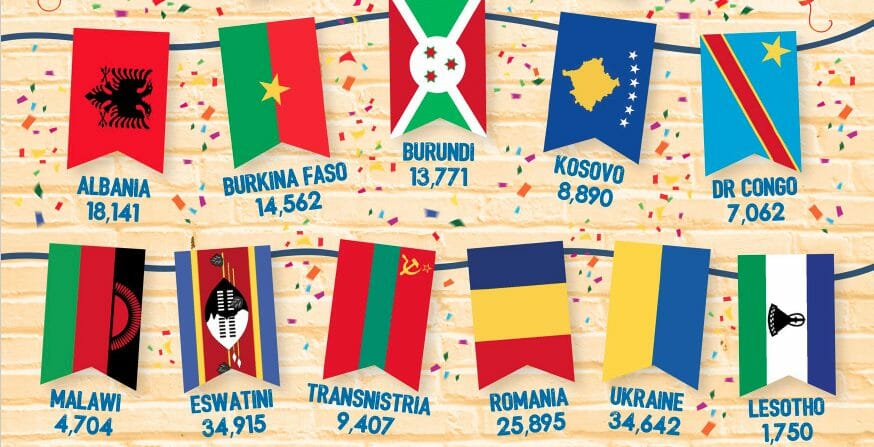 STATEMENT OF HEARTFELT THANKS
Thanks to your generous donations we were able to send 178,639 shoebox gifts to children in 13 (including 4 online) countries across Eastern Europe and Africa as part of the 2021 Christmas Shoebox Appeal.  For many of these children, this is the only gift they will have received this Christmas (or in their lives before).
We know every box contains precious items that can transform a child's life; a simple pen and notebook could be the passport that a little girl needs to be able to walk across the threshold of a school building and start her journey through the education system.  Similarly, a pair of gloves and a wholly hat can keep the cold at bay whilst a boy tends his sheep in the harsh winter storms; but he can still enjoy being a child as he plays with the toy cars and ball that he also found in his shoebox gift.
By building a box this year, you have made a huge difference in a child's life.  Below are some of the stories we have received from our in-country partners, who we work with all year round, which explain how you have changed lives by donating your gift.  The stories and pictures we receive from them are just a small sample of the impact you have made.  Please remember, it's not just the individual children's lives you are touching – your kindness spreads to the families and communities around them as well.  Through the giving of a shoebox we sometimes find areas where we can help even more and with advice from our Partners, who know the areas best, we can support and develop projects to help turn around the lives of those families and, hopefully, improve their opportunities and futures.  The ripple effect you start with your shoebox gift can never be under-estimated.
We're extremely grateful to our national drop off partners, in particular to Dealz; as well as Toymaster, First Stop and all our independent drop offs points across the country for their involvement the Appeal this year. We're always overwhelmed by the incredible support of businesses and groups that get involved and this year was no exception.  Once again, our Appeal was supported by some truly amazing volunteers from companies including Medtronic and Aerogen and there were hundreds of other individuals who gave their time freely and supported us to make this year such a success.
As always our Ambassadors champion our Appeal and help us spread our message of hope.  They encourage so many people across Ireland to get involved in the Appeal.  We are so grateful to Elena Tice and Josh Van der Flier for all they have done for Team Hope, particularly this year, when they were both training so hard in their respective fields.
We thank our individual volunteers with all of our hearts, those we have met and those who we haven't gotten to, we are so grateful to you. We wish we could list the name of everyone who contributed to this incredible appeal, whether you gave an hour or 100 hours (or more!).  So many people were exceptionally generous in giving their time and skills to help us when we needed them most.  Thanks go to Castlebar Fire Brigade and Nenagh Civil Defence, and many other groups for travelling across their counties to collect shoebox gifts from drop off points.  Similarly, our group of Super Knitters across the country knit and crochet all year round and created some truly astounding fillers.  Every volunteer is valued and we will never forget what you do for us.
Finally, we want to thank you, our donors and supporters for everything you have done to make this year so amazing.  We could not continue our work without your support, generosity and love for the children who receive your gifts.  It makes such a huge difference.  To find out more about the Christmas Shoebox Appeal or to make a financial donation towards our year-round work, please visit our website www.teamhope.ie
Thank you again – behind every box is a child who you have helped make smile.
Shoebox Stories
Samson in Eswatini
Samson is 8 years old and lives with his mother and 3 siblings. He loved every item in his Christmas Shoebox, especially his water bottle. This would allow him to drink fresh water throughout the day. He also loved his tennis ball which he immediately started playing with his siblings.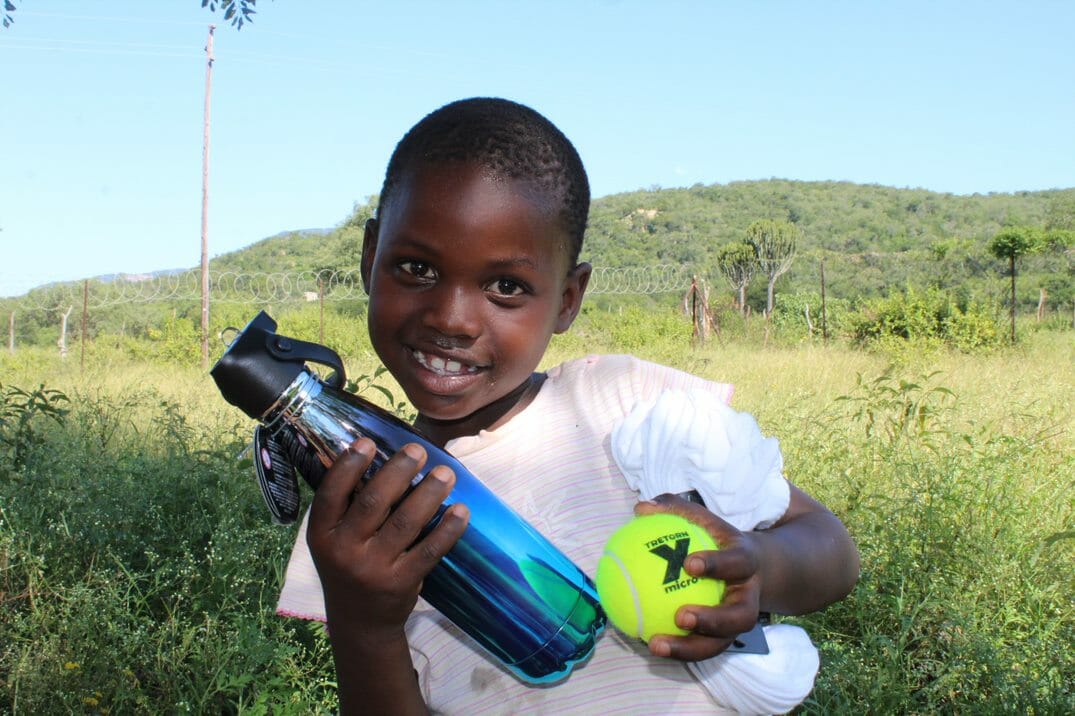 Eugene in Transnistria
Eugene is 2 years old, he was so happy with every gift in his Christmas Shoebox. He especially likes the green mini football because he says he would like to become a football player one day.
Scroll for more stories.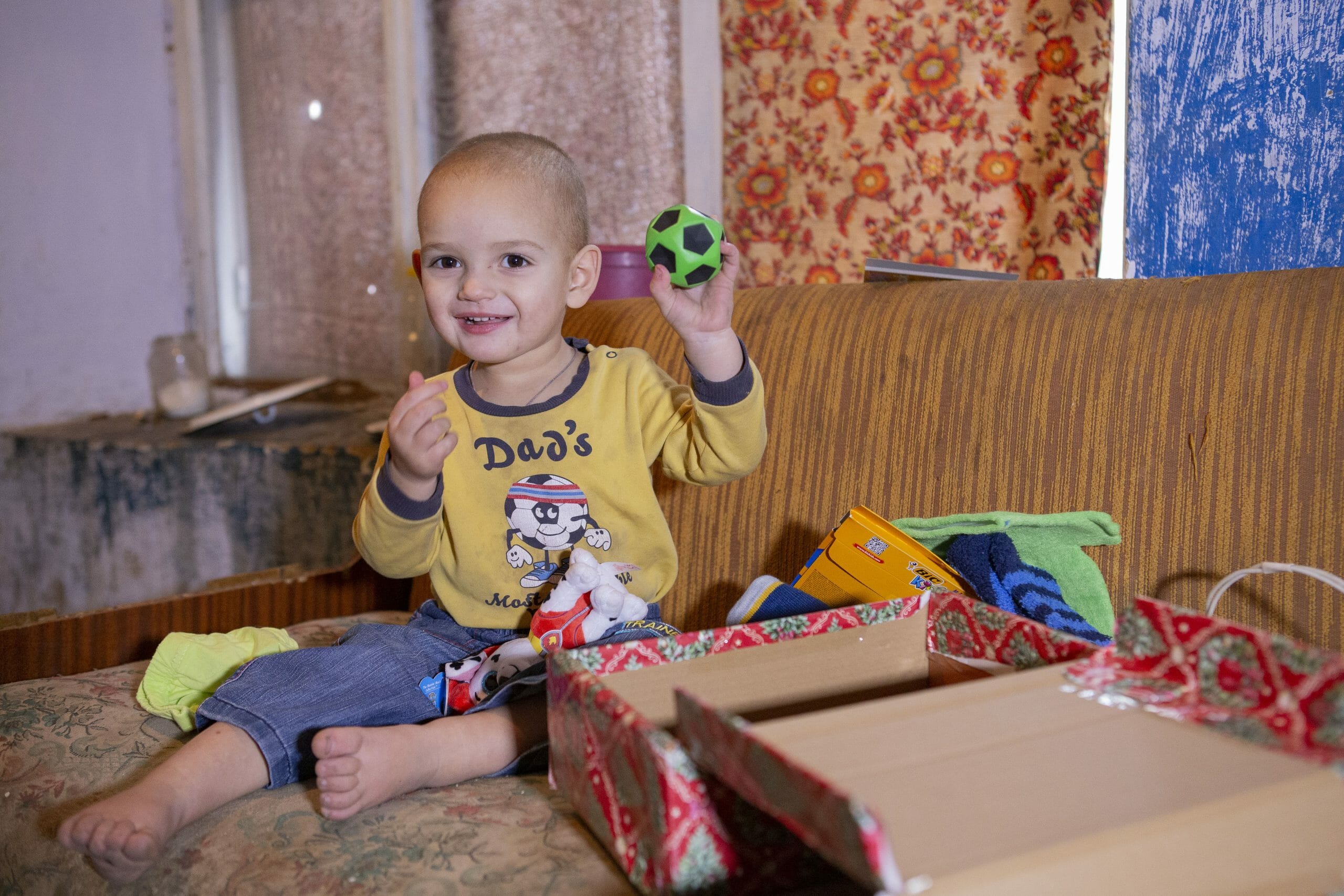 Gabi in Romania
Gabi is 6 years old and she was thrilled to find warm socks in her shoebox that will keep her feet warm during long winter nights. She enjoyed the stickers that were going to decorate the doors of her old closet.
Gabi did not even dream to receive Christmas present so the shoeboxes were such a blessing for Gabi and her siblings.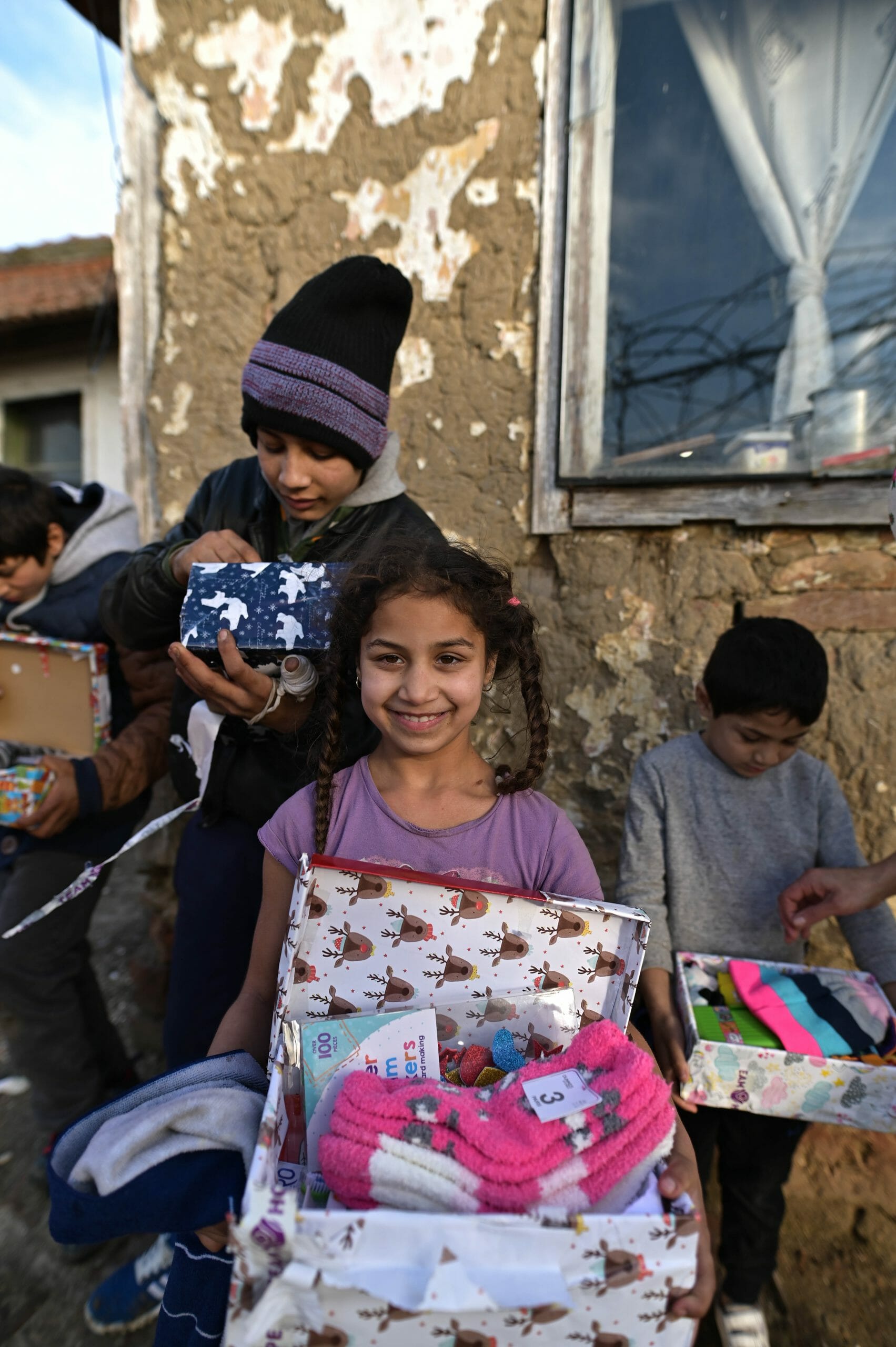 Keep in Touch!