Team Hope Ukraine Appeal, 6-month update
6 months ago the news of Russia's invasion of Ukraine shocked the world. Since then at least 12 million Ukrainians have fled their homes with over 5 million leaving the country entirely in search of safety.
Team Hope have been working with our partners to help those in Ukraine as well as in the neighboring countries of Romania and Moldova to support refugees.
With no end in sight, Team Hope and our partners will be continuing to provide support to help those affected, especially as winter approaches. We'll also be working to assist with the longer term needs now developing for the many people who fled their homes at short notice and need help adapting to new realities. We hope you'll remain alongside us as together we work to respond this humanitarian catastrophe.
Within Ukraine
Our Romanian partners have been providing assistance to Ukrainians unable to leave the country. They have been helping people in Ukraine, in the border town of Cernauti, which is home to over 100,000 displaced Ukranians. Thanks to our donors, Team Hope have provided food, medicine and other essentials within Cerenauti and the neighbouring cities, for 1,000 people.
Further north in L'viv, a Team Hope partner within Ukraine are providing assistance to internally displaced people in L'viv and other nearby cities. Early in the conflict Team Hope worked with them to provide emergency care for 80 Internally Displaced People included meals, hygiene kits, bedding and toys for the children.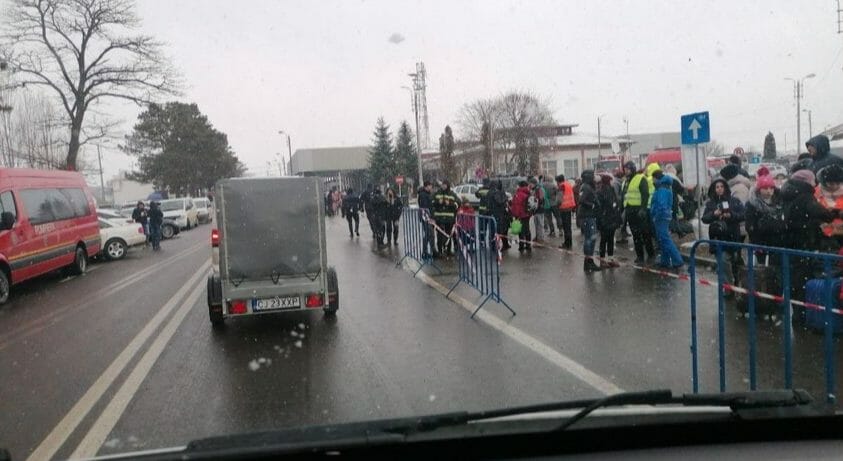 In Moldova
Team Hope's partners in Moldova have been providing support, transport and emergency supplies at the Ukraine border,
assisting the Moldovan government in providing support to refugees crossing into Moldova, especially early in the crisis.
Team Hope, with thanks to our donors, have been helping 
to provide shelter, food, hygiene kits and assistance with documents as well as psychosocial support for both children and adults to help them begin to process some of the very difficult experiences they have had over the past 6 months.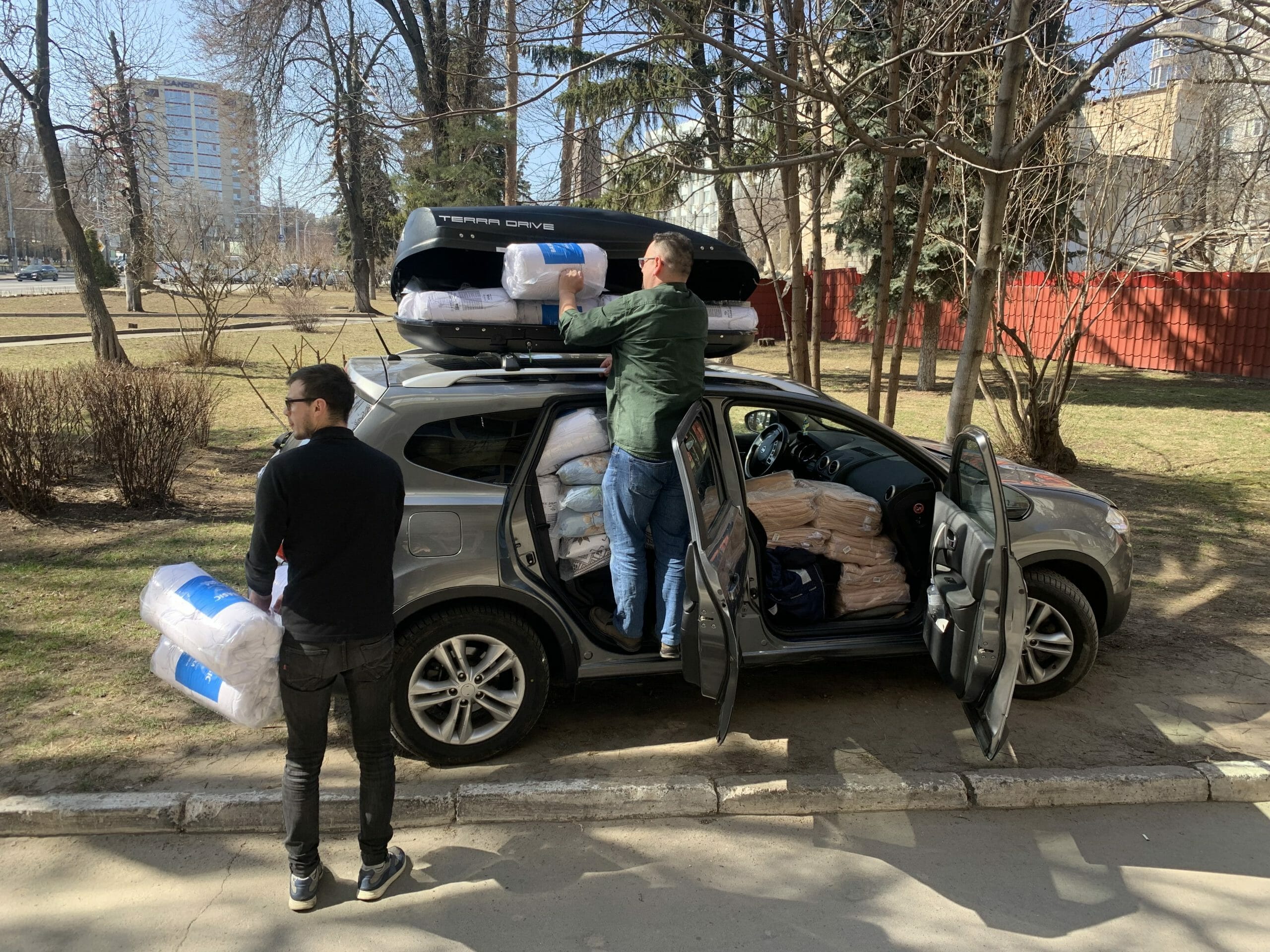 In Transnistria
Through Team Hope, our partners have supported 29 Ukrainian refugee families who have crossed the Ukranian border into Transnistria. This assistance includes the transport from the Ukraine border, food, hygiene products, employment assistance, clothing, medical supplies and help with finding family or suitable accommodation as they move on from the centre to more long term accommodation.
In Romania
Team Hope have given emergency support to refugees who have crossed the border into Romania through our partners there. Together with our donors Team Hope has been able to provide bunk beds, mattresses, food and hygiene products to those who need to avail of our partner's centre. Our partners continue to provide support and are looking towards how to help Ukranian refugees in Romanian communities on a more long term basis.

In one town our partners reported that "There's not one street there that doesn't have buildings that haven't been bombed. People still live there, many returning home from others places they found refuge, trying to get their lives back, but you can see in their eyes they're disoriented, scared and so burdened by this entire war. It's truly just grim." "There's not one family that has all the members together. Some left the country, others preferred to stay, but moved to safer areas. Some couldn't leave their homes, staying to look after an older member who couldn't leave. There is an army presence in every town and you're not allowed to go outside after 11 pm. School is strictly online." While the fighting in the area has stopped, the warning sirens continue. As bridges are rebuilt and people can return to their homes, some towns are thankfully finding that the buildings and homes are untouched and there is hope for rebuilding communities.
Looking to the Future
As the war in Ukraine continues, Team Hope are working with our partners to move towards more long term support. Within Ukraine we are working to offer support for the upcoming winter.
In neighboring countries we hope to assist our partners in providing practical training and support to refugees as they integrate into their communities and seek employment opportunities.
Our partners in Moldova are providing psychosocial support, counselling and art therapy for refugees. Over the coming months we hope to support them in conducting training in these area for other groups and host communities working with people who have experienced trauma.
We hope that you will remain alongside us as together we work to respond this humanitarian catastrophe.