Christmas Shoebox Appeal Stories!
Katya in Transnistria is 8. She has 3 brothers and sisters. Katya was excited about everything she found in her Christmas Shoebox! The colouring book was her favourite thing. Katya is very talented and loves to draw, as you can see on her walls 😊 . This is Katya's first ever colouring book!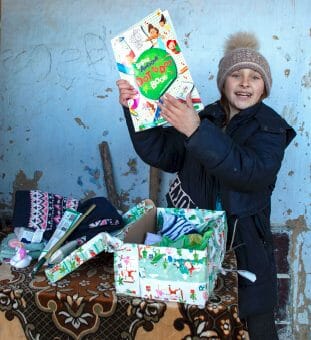 Sarah in Ukraine is 9 years old. Her aunt looks after her because home life was chaotic & her mum left. Sarah loved her Christmas Shoebox so much, especially the teddy bear!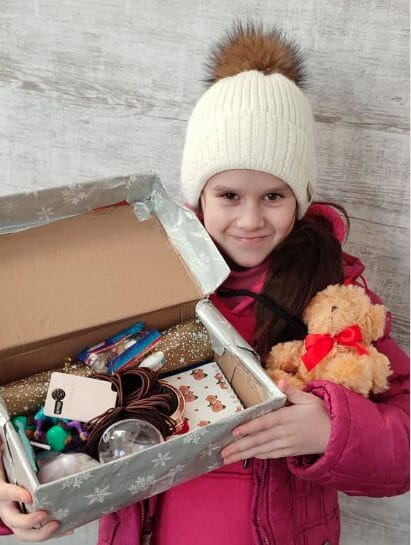 Marius in Romania is 5 years old and we found him at the window of his house, watching the kids on the street playing. We called him but he told us that he doesn't have shoes so he has to stay inside. He was so happy to find toys in his Christmas Shoebox! He couldn't believe it was all for him!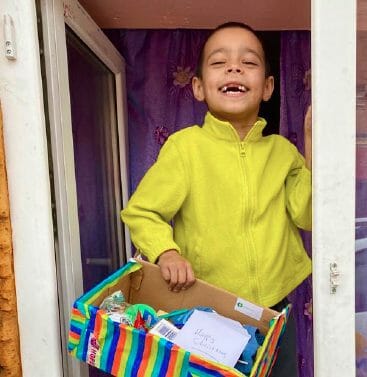 Ntokozo in Eswatini is is 8 years old. He said he liked the water bottle in his Christmas Shoebox the most because it will help him to carry & drink fresh water.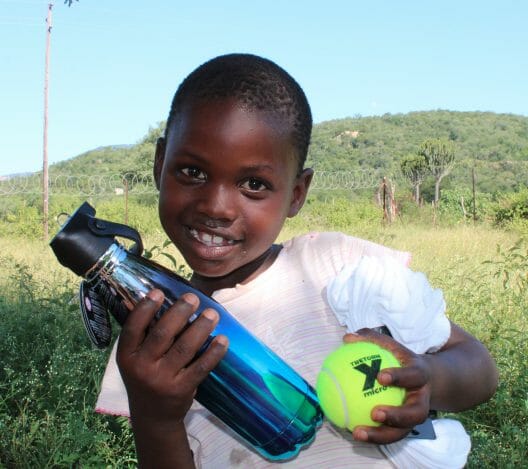 Elio lives in Albania. He walks 90 minutes each way to school! He came all that way just to get his Christmas Shoebox too! He had the brightest smile in the room.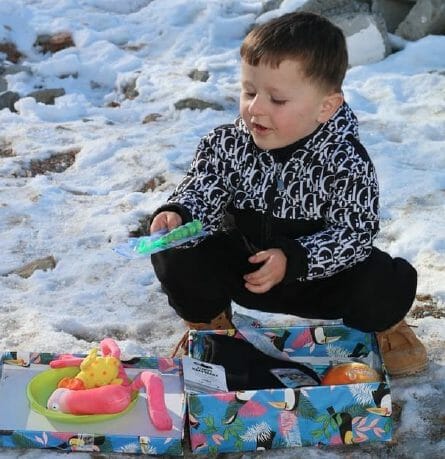 Eswatini: Bandile is 8 years old and lives with her ill mother and 5 siblings. She and her brothers and sisters work in the markets selling avocados after school. Her teacher mentioned that this gift will really help Bandile both in school and at home.