Athlone Volunteers Needed!
We are hoping to re-start a Christmas Shoebox Appeal checking centre team in Athlone!
We are looking for local volunteer coordinators to help lead a team of volunteers to make the Christmas Shoebox Appeal happen! This role can be carried out as part of a team of coordinators and full support will be given by our office.
We are looking for volunteers with a passion for helping children and a love of the Christmas Shoebox Appeal.
The local team coordinators, together with their team, will promote the Christmas Shoebox Appeal within their local area, Athlone, through promotional materials, liaise with local schools and drop off points, collect spare shoebox gifts and ensure they are checked and packed ready to be delivered to a child affected by poverty.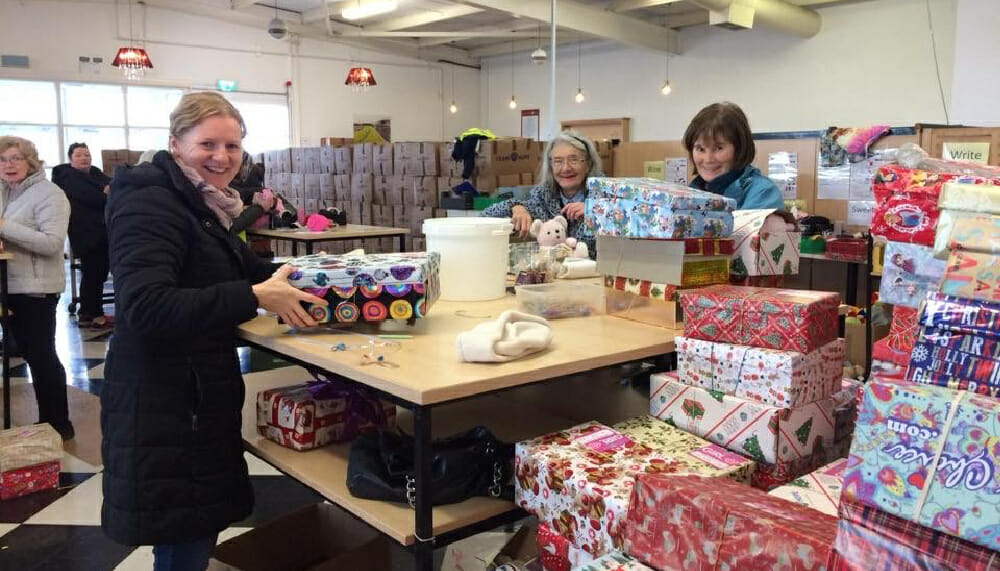 The tasks will be as follows:-
· Be the main point of contact with the Team Hope office for your team.
· Source and oversee the running of the checking centre
· Set up and manage teams to carry out the duties of the checking centre.
· Delegate roles and responsibilities including:
o The main point of contact with the public
o The coordination of school communications
o The coordination of shoebox collections from schools and local drop off points.
o The promotion of Team Hope and the Christmas Shoebox Appeal through the resources provided
What's required
Good Interpersonal skills
Fluent English
Ability to coordinate and manage a team
Ability to work independently and with own initiative but within the guidelines provided by Team Hope.
Ability to work to deadlines
Attention to detail
Event management/ Fundraising
Personable Skills
Screening Process
Informal Interviews
References
Application Form